Data Analysis Assignment Help from Expert PhD Statisticians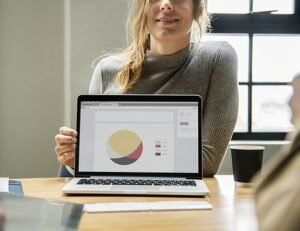 It's hard to know whether you need our data analysis assignment help. Only you know whether you need a bit of support from expert data analysis writing service. It's easy to think only arts and humanities students struggle around data analysis assignments. In our experience, data analysis assignments and homework intimidate many college students. We've helped math and statistics students. Expert Writing Help has also assisted biochemistry and archaeology students. Look, needing help is human, and pretending you're okay when you're not is pride. So, what's data analysis?
Data analysis concerns itself with the systematic application of various techniques to organize, describe, illustrate, and evaluate data. To handle the process successfully, an analyst leverages both logical and statistical techniques and methods.
Our data analytics experts might say that data analysis assignments are easy. But that's because they're experts who've been whetting their skills for years.
Data analysis is — for the most part — a complex technical process. It's a task that requires the application of lots of definite knowledge. No wonder demand for our data analysis assignment help keeps growing. We say that not to brag but to let you know we're proven professionals. Our vast experience is the help you need to escape the agony you're slogging through right now.
Get Data Analysis Writing Service From Professionals
What does data analysis entail? a lot
The reason data analysis assignments feel hard is that the person writing them hasn't mastered the process. Limited technical know-how holds them back. To complete your homework and clinch an excellent grade, you MUST possess great statistical and analytical skills. You need to have mastered data collection methods and understood the limitations of each. Most importantly, you must be able to explain why a particular method was the most appropriate for your research. That's not always easy. In some cases, you'll want to consult someone with a firm grasp of the data collection process.
Don't draw biased inferences
You should have the ability to draw unbiased inferences. That might not sound like something you might request expert data analysis assignment help for. And we kind of understand. But believe us: it's not nearly as simple as it sounds.
Actually, drawing inaccurate inferences happens a lot. We've even seen doctoral candidates make this mistake. But they were smart enough to seek guidance. If you've not learned how to derive honest and accurate analysis from data sets, you probably need help. And that's one of the reasons you should pause reading this page and contact our data analysis assignment help. They're online at the moment, and they'll assist you with your issue no matter how complex. Helping stuck students is what we do best.
Are you good at subgroup analysis?
Subgroup analysis is another area that seems to give many students problems, thus more reasons to get data analysis assignment help. Many of them get it wrong and end up with misleading data and results. When dealing with different groups, don't make the following common mistake. Don't try to break down your analysis into smaller groups in an attempt to find a statistical difference between them. Demonstrating statistically different levels between various groups won't always be possible. But that doesn't mean you should resort to using "clever ways" to resolve the "problem."
Analyzing your research data down to the smallest group possible isn't always unethical, though. If the research you're handling is exploratory, you can do that. But you need to make that explicitly clear to your intended audience right off the bat. Failure to do that amounts to what we believe is academic dishonesty. Well, it's not exactly academic dishonesty as we know it. Let's just say you're not being 100% transparent about your research processes and objectives. And that's not something the world of scientific research might frown upon.
Do You Only Focus on Tests with Significant Findings?
Another mistake many students make is to ignore tests that didn't return significant findings. That usually happens when you've subjected the data to many different tests and obtained different findings.
Understand this: it's possible for different statistical tests to deliver significant findings purely by chance. If you only mention those tests that produced significant results, that's just not ok. In fact, that's tantamount to comprising your integrity as a data analyst or researcher. Be courageous enough to shed light on those tests that didn't reach significance. You'll come across as someone who's relentlessly committed to pursuing scientific truth objectively.
It's also easy to manipulate data using statistical analysis packages such as MATLAB, SPSS, and others. Well, massaging data happens, and it's not always a bad thing. But where that happens, a clear, honest explanation should be provided. But we'd rather you refrain from manipulating the data. Don't do that. Maybe that sounds impolite. Please, don't do that. That's not how you become a researcher the whole world will respect.
Have You Learned How to Determine Significance?
All researchers pursue statistical significance. No one wants to spend tons of hours executing a research project that won't yield statistical significance. But just what's statistical significance (also sometimes called clinical significance)?
If your research findings have the potential to make a real difference to users, then they're statistically significant. Such findings typically have appreciable relevance to a problem your discipline deems important.
Are your results too small in magnitude? Be willing to state clearly that your research findings are too small in magnitude as to be considered significant. If the trend isn't statistically significant, let your readers (professor) know. That's academic "maturity." But even when the data fails the significance test, you still should describe it.
Do you struggle with determining whether your research results are significant? You're not alone. Good news: you can instantly tap into the expertise and resourcefulness of our proven PhD statisticians. All you need to do is navigate to the chat corner of this website. Tell us how you'd like us to support you. Our data analysis assignment help is accurate, fast, and affordable.
Illustrating Your Research Data
At this point, you've tested, described, and analyzed your data. Now, it's time to present it for the benefit of your readers. Effective illustration of research data helps the reader quickly absorb the most critical findings.
Some readers prefer graphical as opposed to textual presentation of results. That's why you should include tables, graphs, and charts alongside text-based descriptions.
We can't say most college students struggle around data presentation. At the same time, we won't say we haven't received requests to help with data presentation. We're always eager to help whenever asked to do so. We'll not hesitate to step in and assist you in areas where you need a bit of support.
Get Data Analysis Assignment Help & Homework Help and Amp Up Your GPA
Why choose our data analysis writing service
Are you a student in the United States of America, Canada, United Kingdom, Singapore, Malaysia or China looking for expert statistics help for dissertation, assignment, research paper or homework? expertwritinghelp.com is a professional data analysis writing service with a team of highly trained statisticians and data scientists ready to assist you with your quantitative assignment.
– Peerless data analysis expertise
– Great rates
– Fast service delivery
– 24/7 online availability
– Secure and confidential personal data management
– Satisfaction guaranteed
– Great reviews online
Is your GPA gliding in the right direction? Well, how your future turns out may have little to do with the strength of your GPA. But anyone who tells you your GPA doesn't matter is obviously lying. It's never too late to improve that number. That data analysis assignment you're writing now is a great opportunity to revitalize it.
Struggling with your data analysis assignment and homework and the deadline is around the corner?Talk to our data analysis assignment help personnel. At expertwritinghelp.com we'll show you how to produce outstanding work incredibly fast. Submit your instructions now.