Data Analysis Help Delivered by PhD Statisticians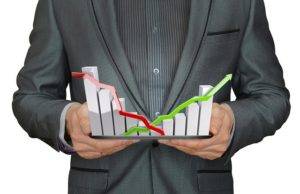 Are you an advanced level student looking for expert SPSS data analysis help for thesis, research paper, capstone, dissertation or term paper? We at expertwritinghelp.com are known to offer statistical analysis help to students and researchers looking for experienced SPSS experts in quantitative analysis. Students in their final year are required to write research papers, thesis, capstone or dissertation.
These advanced research papers require extensive utilization of statistical methods as it involves designing an experiment, collection of data, analysis of data and writing report findings. To successfully complete these tasks, you will require input of an expert statistician. Our expert SPSS data analysis help for thesis will come in handy during these stages. Notably, we assist students design the study, collect data and analyze it using most suited statistical method.
Data analysis section is often the most overlooked section in a dissertation, capstone, research paper and thesis. Did you know that for your empirical study to be published in a referred journal or publication the results and finding need to be supported by strong quantitative analysis? Most students, however, avoid conducting solid statistical analysis on their study preferring qualitative descriptions.
Statistical methods are complicated both on theory and in practice. Students who try to go it alone get wrong results due to lack of knowledge in statistical assumptions and principles. To avoid using wrong statistical method that will invalidate your research study you need to seek help with data analysis for thesis from our PhD statisticians.
Scope of Statistical Analysis Offered by Our PhD Statisticians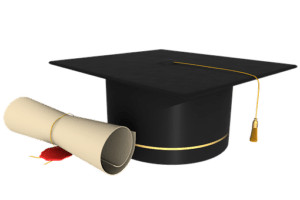 There are many programs today that statistician use to conduct statistical analysis on data. These include Graph Pad, SPSS, R studio, STATA, SAS, Minitab, Matlab among many more. We have noted that the SPSS is the widely used programs among students and researchers. Therefore, we have hired expert SPSS helpers to assist students with help with data analysis using SPSS program and SPSS modeller.
Our statisticians are conversant with all forms of statistical methods. We will offer you expert data analysis help for thesis on the following statistical methods:
Discriminant analysis
Principal component analysis
Structural equation modeling
Time series analysis
GARCH Models
Linear and Logistic regression analysis
Mixed models
Test of hypothesis
Categorical data analysis
Logit & Probit models
Demography and Bayesian modeling
ANOVA, ANCOVA and MANOVA
Multivariate statistical analysis- factor and cluster analysis
Survival analysis and modelling
Our expert SPSS data analysis help for thesis service assists students and researchers who have poor grasp of statistical methods and its application to real life situation. Most data analysis companies do not offer quality services due to lack of properly trained personnel and capacity. Expert writing help seeks to fill this void by hiring SPSS experts. Our data analysis helpers are well trained in statistics and possess several years in the field of analysis and report writing.
Why Purchase Expert SPSS Data Analysis Help From Us
Expertise in statistical analysis
Statistical analysis using SPSS or any other statistical program like R, S-plus or STATA is not a walk in the park. A slight error during data coding, data entry or data analysis may greatly affect findings, altering research objectives. With this in mind, our expert SPSS data analysis help for thesis service is tailored to deliver perfection and accurate results. That is why we hire only the best analysts with hands on experience in managing and manipulating data.
At expertwritinghelp.com, no statistical method is beyond our knowledge; whether you are looking for basic to advanced SPSS help, our experts are ready and willing to assist you. When you seek expert SPSS data analysis help for thesis from us you are guaranteed the following benefits:
Free SPSS analysis screen printout
Free interpretations of statistics analysis results
Free statistics consultations
Timely delivery of results
Confidentiality
Why struggle doing SPSS statistics analysis through trial and error? Or spend sleepless nights writing vague statistical reports? Just visit expertwritinghelp.com and get expert SPSS data analysis service for thesis service.
Affordability
Our professional data analysts will assist you analyze research data and write quality results and findings on your research. Incredibly, our expert SPSS data analysis for thesis is offered at affordable charges. We know that college or university education is expensive and most students are struggling to raise fees. We do not want to make our services above your reach. So, our data analysts have lowered their prices to as low as few dollars. You can also use 15essay code to enjoy 10% discount on your order.
Do You Need Dissertation Data Analysis Help
A dissertation is an advanced research paper that seeks to provide specific solution to a specific problem affecting specific group of people. Statistics offers indispensable tools to help researchers delve deeper into problem, establish causation and predict the future. Therefore, data analysis is a cornerstone of any research.
Data analysis is the most crucial process of writing any research paper. This is a stage that you require expert advise and close consultation with a data analyst. Unfortunately statistical consultation doesn't come cheap. However at expertwritinghelp.com you can have someone provide you with dissertation data analysis help at incredibly reduced prices.
When writing a PhD level dissertation you will be required to use statistical analysis to test hypothesis and assumptions in your study. The research process involves gathering data related to the study, analyzing the data and interpreting the results. These tenets of statistics play a central role in successful accomplishment of the research ends. Due to limited knowledge in statistics, most social science researchers and students are mired in confusion on the most suitable statistical tests to use in their studies. At Expert Writing Help we have a team of qualified quantitative analysts who provide PhD data analysis help for dissertation to students in need of analyzing their data for research papers, thesis or dissertations.
Common Statistical Tests Used in Dissertation Data Analysis
Using varied statistical tests and techniques a researcher will be able to assess nature of relationships between variables. Consequently establish whether his null hypothesis should be accepted or rejected. Here are some of the common statistical tests that you will find being used in our PhD data analysis help for dissertations:
Correlation tests: Used to test for association between variables in a study. Mostly used in social sciences for example a researcher can use correlation to test if joblessness among youth increases crime levels.
Chi square tests: It is used to test for association between two categorical variables.
ANOVA: These statistical test measures difference between group means.
T-Test: Statistical measure to test difference between two variables either independent or related.
Regression tests: This statistical measure may be simple, multiple or logistics. Our PhD statistics analysis service utilize this test when they want to predict how change in predictor variable causes a change in the outcome variable. Regression tests also shows how much predictor variable predicts the outcome variable. You will mostly find these tests being used in econometric modeling.
Non parametric tests: This is a collection of tests that are conducted on data that does not assumptions such as multicollinearity, normality and homoscedasticity. They include sign test, Wilcoxon rank sum test and Wilcoxon sign test.
Statistical analysis has a wide range of application that include nursing, spatial studies, agriculture, medicine, economics, finance, sports science among others. Therefore, our statistical analysis help for dissertation are sought by very many students and researchers across the globe. We ensure that we remain competitive and affordable. Click link to read data analysis example on sports science prepared our analysts, which shows our versatility in using statistical programs to analyze data and write comprehensive data analysis reports.
Ask for SPSS Statistics Help for Dissertation Here
Data analysis involves the use of statistical programs to conduct statistical tests on collected data. There are various statistical programs that statisticians and researchers use to analyze data.
SPSS is the friendliest statistical program you can use to analyze data for your dissertation. However, most students have no idea how to use this simple statistical program. Students who seek our services find our SPSS statistics help for dissertation valuable due to our in depth understanding of the algorithm of the program.
Our experts strive not to only help you pass the tests, but have practical understanding of how to use the program, so that you can use it later in life. This approach helps students understand different statistical methods and their application in solving real problems.
Moreover, we assist students interpret results and write scientific discussions and conclusions based on the obtained results. After analyzing data you're required to present the results and findings then write a discussion of the results. Our discussion chapter writing service will assist you craft a dissertation discussion chapter that clearly shows in depth understanding of statistical methods used and the findings of the study.
PhD dissertations are highly scientific papers required to design survey, collect and analyze data. Unfortunately due to limited knowledge in statistical methods that include design of experiments, survey methods and analysis, even the brightest in class often ask for dissertation data analysis help from experts. At expertwritinghelp.com, we employ a team of expert statisticians to help students facing challenges using statistical methods in their dissertations, DNP projects, thesis, research papers or MBA projects. You just need to have your topic of study and a few dollars. You will be assigned an expert who will walk you through.
Statistical Tools used in Dissertation Data Analysis Help
Once data is collected, a researcher needs to validate the data, collate the data and enter the data in a statistical program for data analysis. At expertwritinghelp.com, we have a set of statistical programs that we use to analyze data. The program to use depends on various factors: quantity of the data and preference of data analyst. Programs used in our PhD statistical analysis service include:
SPSS
MINITAB
SYSTAT
Excel
SAS
R
STATA
NCSS
Statgraphics
Our dissertation statisticians normally use SPSS due to its enormous capability to simplify results for the end user, but on client request we can use SAS, R, or STATA. Using these programs our data analysts can conduct multivariate tests, ANOVA, ANCOVA, repeated measures, path analysis, factor analysis, cluster analysis, structural equation modeling, MANCOVA, regression and survival modeling without challenges. Hire our dissertation statistician today for help with MBA projects, psychology, sociology, economics research papers writing, finance, marketing and management dissertation at affordable prices.
FAQ
The central idea of the entire dissertation is developed around data analysis. The validity and accuracy of the data analysis will determine how reliable the research findings are. However, given the complexity of the majority of data analysis projects, it can be challenging to obtain accurate results if you are unfamiliar with the tests and analysis tools.
Additionally, the analysis process is time-consuming, beginning with collecting accurate and pertinent data and presenting the findings in the appropriate format. Using our consultation and data analysis service, you can be sure that your dissertation is moving along quickly and accurately.
How do you write a good data analysis for a dissertation
A good data analysis for a dissertation requires careful planning and comprehension of the research question. So, how do you write a good Dissertation Data Analysis?
It is critical to understand your research methodology before beginning data analysis. This will determine the type of data you'll need to collect, the type of analysis you'll perform, and the results you'll get.
The first step in writing a dissertation data analysis is to define the research problem. You must clearly define the problem you are researching and the research question you are attempting to answer. This will aid in the collection and analysis of data.
After you've identified your research question, you can start collecting data. Surveys, interviews, experiments, and other methods can be used to collect this information. Depending on your research question, you may need to collect both quantitative and qualitative data. It is critical to note that data should be gathered in a way that allows for accurate analysis. Poor data collection can lead to inaccurate results, which can jeopardize the validity of your research.
Once the data has been collected, it is time to analyze it. The analysis will differ depending on the type of data you gathered. For example, if you collected quantitative data, you may need to use statistical methods such as correlation or regression. If you collected qualitative data, you might need to use thematic or discourse analysis.
It's crucial to record your findings after conducting your analysis. This can be accomplished by using tables, graphs, or other visual representations.
Finally, make inferences from your analysis. This is your chance to interpret the findings of your analysis and provide an explanation. It's crucial to present your conclusions succinctly and clearly and to support them with facts.
How long does it take to analyse data for a dissertation
Data analysis for a dissertation can be a difficult and time-consuming process. It is critical to understand that the time required to analyze data for a dissertation will vary depending on the type of data being analyzed, the tools used to analyze it, and the complexity of the questions being asked.
Organizing, condensing, and interpreting data are typically the first steps in data analysis for a dissertation. This may include data from surveys, interviews, experiments and other sources. Data analysis can take anywhere from a few hours to several weeks, depending on how much data is being analyzed and what kind of analysis is being done.
If the data under consideration is quantitative, statistical software will be used to analyze it. The length of time it takes to analyze data using statistical software is determined by the complexity of the data and the software being used.
Experienced researchers may be able to complete the process in a few weeks, whereas novice researchers may need several months.
If you require data analysis assistance with your dissertation, please contact us so that our experienced researchers can complete the task in the shortest possible time.
How do you analyze survey data for a dissertation
Surveys are a common method of data collection used in many dissertations. To analyze survey data, it must first be organized, cleaned, and explored in order to draw meaningful insights and conclusions.
The first step in survey data analysis is to organize it. You must decide how you will store the data and what format will work best for your analysis. After the data has been formatted, it must be cleaned. This entails removing any errors or irrelevant data so that you can concentrate on the important results.
After organizing and cleaning the data, you can begin exploring it. This entails performing descriptive statistics on the data, such as frequency distributions and correlations, to gain a general picture of the data. To test for significant differences between groups, you can also use inferential statistics such as t-tests and ANOVA.
The next step is to interpret the results. This is where you dig deeper into the data and make sense of what it is telling you. To draw meaningful conclusions, you must consider the context and implications of your findings.
Finally, you must present your findings. This could entail putting together graphs and charts or summarizing the results. A discussion of the findings and their implications might also need to be written up.
What should be included in the data analysis section of dissertation
Any dissertation must include a section on data analysis, which is an integral part of the research process and must be completed properly. The reader should receive a thorough overview of the research findings in the data analysis section, as well as all the data required to back up any inferences made as a result of the research.
The data analysis section should begin with a brief introduction that outlines the purpose of the analysis, the methodology used, and any assumptions made. This introduction should also provide an overview of the dataset, including the variables and their values, as well as any transformations or modifications made to the data.
The following step in the data analysis section should be to present the data in an organized format. This could include tables and graphs, which are used to visualize data. If statistical methods were used to analyze the data, the results should be presented here.
The data analysis section should then include a discussion of the findings. This needs to give an explanation of the results and a literature comparison. It is important to discuss any analysis limitations and any research implications at this point.
Finally, a conclusion should be included in the data analysis section. This section should summarize the main findings and discuss potential limitations and implications for future research. In addition, any recommendations for future research should be included in the conclusion.
How do you write a data analysis for a research paper
Writing data analysis for a research paper entails analyzing the data in order to draw conclusions from your research, and it is one of the most important steps in the research process.
Before you begin data analysis for your research paper, ensure you have the correct data and that it is in the correct format. It is also necessary to define the research question(s) you are attempting to answer, as well as the statistical techniques you will employ to analyze the data.
Once you have your data and research question(s) in place, you must arrange the data in an understandable format for analysis. Creating tables and charts or using software programs could be involved in this. Make sure the data organization is consistent and simple to understand, no matter your method.
After the data has been arranged, you can begin to analyze it. There are numerous statistical techniques that you can use for data analysis, depending on the type of data. These comprise regression analysis, inferential statistics, and descriptive statistics. These methods can be used to search the data for patterns, trends, and relationships.
You must present the analysis' findings in your research paper after the data has been thoroughly examined. This entails summarizing the findings in an understandable and succinct manner and addressing their implications. Any restrictions or presumptions you made while conducting the data analysis should be mentioned.
Finally, when writing a data analysis for a research paper, it is critical to be conscious of ethical considerations. Use the information that is correct, current, and properly cited. It's also critical to be aware of and address any ethical concerns that emerge from your research in your paper. But once more, if you find this work tedious and challenging, we are always here to provide you with the best data analysis help for your dissertation.
For any queries, email us on info(at)expertwritinghelp.com or call us on +1 915-243-6764. You can also chat with our customer service online.