Get Expert DNP Capstone Project Help From Professional Nurses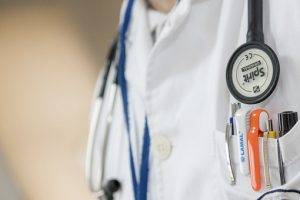 You're a fresh DNP candidate. At this time, it's too early to start worrying about your DNP capstone project. Possibly, the idea of working with a quality DNP capstone project writing service hasn't crossed your mind. You still have time, don't you? But time keeps playing tricks on people. At the start, it may feel like you've got more than enough time. Time flies, though. Before you know it, you've run out of all of the time. At that point, the project becomes some sort of an emergency. That's when finding some DNP capstone project help starts feeling conceivable. This page presents a few tips to help you successfully manage the DNP project writing process.
The Doctor of Nursing Practice capstone project culminates your doctoral studies. The project offers you an opportunity to convert the knowledge you've collected into practice. The project underpins future scholarship and puts your academic plans on the path to success. The DNP capstone project provides the context in which you can contribute meaningfully to bettering nursing practice. It demonstrates your critical thinking skills while showcasing your ability to translate nursing research into practice.
The DNP capstone project writing process starts when you identify a specific problem to focus on. Capstone proposal development then follows. Finally, you write the paper and prepare adequately for the oral defense. While this project can be exhausting and challenging, the DNP project isn't exactly rocket science. But you can see why engaging DNP capstone project help service might be worth some consideration.

What is a DNP project?
Did you know there are two main types of doctorate programs in nursing, namely PhD and DNP. In a PhD program students undertake research focused project to prepare them to work as nurse scientists. On the other hand, DNP students undertake a practice focused project. DNP project is a scholarly project that translates nursing research into clinical practice application and integrating it into patient care. The project may reflect your area of interest or specialization giving you a chance to research and develop a project that is clinical practice focused. Therefore, by undertaking DNP project a student should demonstrate mastery of advanced nursing research and specialty.
Choosing DNP project idea is limitless given the wide scope of clinical nursing practice. A student undertaking DNP project can choose from variety scholarly projects below.
DNP projects may take various forms depending on specialty of nursing practice and university requirements. However, all DNP projects, according to AACN DNP essentials have three components in common that include planning, implementation and evaluation aspects. AACN DNP essentials state that a successful DNP project should integrate the following aspects into practice.
– DNP project should focus on a change that impacts healthcare outcome
– Should be system focused
– Be implemented in an appropriate area of nursing practice
– Show sustainability plan
– Show evaluation of outcome
Types of DNP scholarly projects
All DNP project should have outcomes that can be evaluated to guide nursing practice in future. Below are types of DNP scholarly projects that our DNP capstone project help can handle. They include:
– Quality improvement projects
– Practice change initiative
– Evaluation of a new clinical practice mode
– Cost Benefit and financial analysis to compare nursing practice care models
– Design and evaluation of nursing care models and practice programs
– Design and evaluation of policies
– Policy analysis
– Design, implement and evaluate use of innovative technology to enhance nursing practice
We Choose DNP Capstone Project Topic and Develop it
Choosing a DNP capstone project topic to work on can really stress you out sometimes. But your area of clinical expertise should help you easily choose a suitable DNP capstone project topic. It should be a project you want to pursue until you see success. By now, you're pretty conversant with the evidence-based process. You'll use an evidence-based process to develop your DNP capstone project. Here's the process. First, identify a problem or issue. Formulate a researchable PICO question. Then, identify sufficient evidence-based resources that lead to concrete answers.
Next, use acceptable and suitable data collection tools and methods. Then, apply that evidence. What does "apply that evidence" mean? It means define the outcomes the DNP project implementation process will measure. Finally, implement outcomes and analyze results. Re-evaluate the evidence you've applied to see if there are any areas that need improvement. Is it beginning to feel like finding some DNP capstone project help is a good idea? It most probably is. It often is for lots of people in the exact same situation you're in.
Every DNP project is supposed to help its author accomplish certain objectives. It's your job to make sure your DNP capstone project topic in every way meets the required standards. To help ensure your project stays focused on your objectives, ask yourself the following questions.
What specific challenge does my DNP project address?
Does my DNP capstone project focus on individuals, populations, communities, or systems?
A well-developed project must focus on one of these aspects. Is my project going to inform my practice? In other words, is it grounded in clinical practice?
Does my project have support from existing clinical literature?
Buy DNP Capstone Project On Healthcare or Patient Related Outcome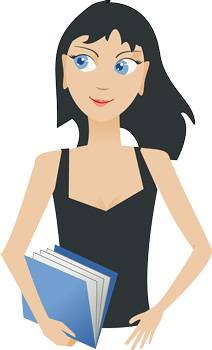 Does my DNP capstone project focus on healthcare or patient-related outcomes? The next two questions are VERY important. Does my project allow me to lay a foundation for future scholarship in my area of interest? Does my project reflect my competence as someone who's passed through a rigorous nursing program? Answering all these questions makes sure you don't end up with crummy work. But answering these questions isn't always as easy as one might think. The right person from the right DNP capstone project writing service can help you greatly. But, hey, we aren't suggesting you need some DNP capstone project help at this time.
The right DNP capstone project chair can be a great resource. A good chair is like a reliable friend who gently points out your shortcomings without making you feel dumb and utterly clueless. They're brutally honest while offering helpful advice that moves your project forward. They'll also let you know the kind of questions to expect from the DNP capstone committee. You might prefer a person with a brilliant career in academia, and that's ok. But such people rarely have sufficient time to support you.
Ask others what their experience with potential candidates was like. Go a step further and ask the potential chair herself. Listen to what the professor has to say about their supervision philosophy. Also, it helps to choose someone who finds your project exciting.
Finding the right chair is a great step toward the eventual success of your project. Unfortunately, even the most caring DNP capstone project writing service might not help you choose your chair. That's your job.
How To Get The Most From Our DNP Capstone Project Writers
Tips on Selecting Your DNP Capstone Committee
Now that you have chosen the expert DNP capstone project writer and a chairperson who's a great fit, it's time to organize your DNP capstone committee. You typically need between two and four people, and you already have the first member — the chair. So, how do you pick the rest of the members? Before you start the search, familiarize yourself with your departmental committee member selection rules. Be sure to read the departmental handbook to know those rules and regulations. Does your school allow candidates to get committee members from outside? Check with your chair concerning that issue. Normally, you'll need to have at least one member who's not in nursing.
Pick People You've Interacted with
Generally, you want to pick people you can easily work with. Usually, that's someone who's taught you. Or someone you've met and interacted with for some time. Sometimes, you've not interacted with the people you want. Why not have coffee together and see how it goes? After a couple meetings, it should be easy to decide if the two of you click.
Choose Subject Area Experts
Find people who thoroughly understand your research project. You want people who understand research methods; people who're familiar with different analytical techniques. Some people fear choosing committee members known for asking tough questions. But choosing such demanding individuals often means you'll end up with a better quality project.
Choose People Who'll Get Along
Understand that departmental power struggles can affect how everything turns out in the end. You never want people who can't get along. Academic infighting is not uncommon in graduate school. Unfortunately, it's often those least involved in the interpersonal struggles that suffer most. That's a compelling reason to choose people who are likely to work well with one another. Now that you've got an effective committee in place, get cracking write your DNP capstone proposal.
Need help developing your DNP capstone proposal? There are lots of places that provide DNP capstone project help. But you mustn't hire the first DNP capstone project writing service you find. Stories of people who engaged the wrong research writing "consultant" abound. You certainly don't want to be the next person who suffers at the hands of a terrible nursing writing service.
Hire Us To Write DNP Capstone Proposal For You
Your chair will guide you as you develop your project proposal. The committee members you selected should also provide valuable insights and advice. Your proposal needs to be good enough to get accepted by the DNP project capstone committee. That shouldn't be a problem if you chose the right topic, researched thoroughly, and sought a little guidance. But needing a little DNP capstone project help is quite normal. Let nothing stop you where you feel a bit of guidance might lead to better quality work. Getting your DNP capstone project proposal accepted is critically important. Without the committee's approval, you won't proceed to the execution of the project. Once you write an acceptable proposal, you'll need to defend it before the committee. A polished proposal combined with good enough speaking skills give you the confidence you need to win.
But writing a proposal that gets approved isn't always easy. Sometimes, people need help. If that's you, consider talking to a tested and proven DNP capstone project writing service. We like to think we're the best nursing assignment writing service but so does everyone else out there. So, what makes us special? Nothing, really. But all the DNP candidates whose careers we've helped save over the years might have a different opinion. Why not check out our site and see what former clients say about us? Well, we may not provide 100 percent satisfaction to everyone all of the time. But we've satisfied most of our customers nearly all of the time.
You're an accomplished academic writer at this point in your career. You've written a DNP capstone project paper that delivers loads of value. But don't forget to refine it thorough proper editing and proofreading. Ask a colleague to go through your paper. Have them give you feedback. But what if you can't find someone willing to review your work? Ask your supervisor whether using professional editing services would be ok. If they're ok with that, contact a reliable DNP capstone project writing service. Such a company often has seasoned editorial talent to perfect your work at reasonable rates.
Why Do Students Write DNP Capstone Projects
As an advanced nursing student, your DNP project is for informing the care models and methods you will utilize to deliver care and education a given community. A DNP project integrates various skills since it is a demonstration of ability of a nursing graduate to lead and practice at the most advanced level of practice. These skills include
– Reflective practice skill
– Expertise in your chosen area of nursing practice
– Identification of existing nursing practice problems
– Expertise to translate research and evidence to improve overall care outcomes
– Expertise in developing and evaluating nursing interventions to enhance patient outcome for communities
– Awareness of healthcare policies, laws and ethics to develop nursing care programs based on most recent research and evidence
Steps To Follow To Develop DNP Project
Writing DNP project should be the easiest task for any nursing student. Our DNP capstone project help is designed to assist you in any stage of DNP project. From problem identification, proposal development, implementation and evaluation our able DNP capstone project writers will be available to craft for you a wining project. Critical thinking is an integral skill in writing DNP project. Therefore, if you know you cannot translate nursing research into practice ask for our DNP capstone project help.
Our DNP capstone project writers follow below evidence based process:
– Identify a nursing problem or clinical inquiry
– Write literature review to identify evidence based research that answers the clinical nursing question
– Collect data using acceptable tools and methods
– Define healthcare outcomes to be measured during implementation phase
– Implement outcomes and analyze results
How To Write DNP Project As a Pro
The Doctor of Nursing Practice (DNP) project is the culmination of your doctoral studies and a chance for you to put your newly acquired knowledge to use. It is also the pinnacle of the DNP, with a practice-focused curriculum and a key component of the integrative practice experience.
Getting ready for your DNP project is exciting because it allows you to lay the foundation for future scholarship and potentially impact patient outcomes and nursing practice.
It takes commitment and effort to write a successful Doctor of Nursing Practice (DNP) project, but with the right guidance, the process can be streamlined. To guarantee a DNP project's successful completion, the following steps need to be taken: otherwise seek DNP project help from experienced our expert writers
Step 1: Choose a Project Topic
Selecting a topic is the first step in creating a successful DNP project. It should be something that piques your interest and advances your career objectives. Selecting a pertinent and narrowly focused topic will make it simpler to conduct research and assemble evidence to back up your claims. Additionally, it's crucial to pick a subject that can be finished within the allotted time frame and is manageable.
Step 2: Research and Collect Resources
The next step is to start doing research and gathering resources once you have decided on a topic. This entails locating relevant research, reading it, and compiling information and proof to support your claim. It is crucial to ensure the sources you are gathering are trustworthy because this will give your project credibility.
Step 3: Develop Your Project Proposal
Create your project proposal as soon as you have gathered sufficient data and resources. This needs an introduction outlining the project's goal, a literature review summarizing the data you've gathered, a methodology section outlining how you intend to carry out the project, and a conclusion. Before continuing, this proposal must be approved by your advisor and should be written clearly and succinctly.
Step 4: Create a Project Outline
The fourth step is to draft a project outline. This needs to cover every major subject you intend to cover in your project. This plan will act as a road map for writing the project and should give a thorough overview.
Step 5: Start Writing
The next step is to begin writing now that you have an outline and enough resources. It is crucial to ensure the project is well-organized and flows smoothly because doing so will make it simpler to read and comprehend. Additionally, be sure to provide data and evidence to back up any assertions you make in the project.
Step 6: Edit and Revise
The project needs to be edited and revised after you finish writing it. Additionally, make sure the project is logically organized, the evidence you've used is accurate and up-to-date, and that there are no grammatical or spelling errors.
Need Impeccable DNP Capstone Writing Help?
Talk to us. Don't wait. As a DNP capstone writing service that's been around for a while, we know you likely face a couple challenges. Our consultants have walked that road, you know. They'll help you. And you won't need to break the bank. As always, our quality goes ahead of us. Our quality keeps pulling customers away from the competition. Overcome your doubts, or they'll stop you and your academic plans. Expertwritinghelp.com money-back guarantee exists for a reason. Don't wait. Simply submit your order form and wait.
At expert writing help, we offer diverse nursing writing help including nursing care plan writing help, nursing essays, research papers and evidence based practice papers.
Related Links
DNP project ideas for emergency department
Hot DNP project ideas for 2022