Get Expert SWOT Analysis Homework Help & SWOT Analysis Homework Help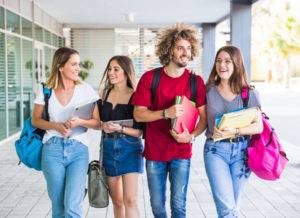 Browsing around for quality SWOT analysis homework help? We can help. Everyone in a business-related program keeps getting asked to analyze companies or organizations using the SWOT analysis. Frankly, that's not a hard task. Simply identify the company's strengths, weaknesses, opportunities, and threats and that's that. Maybe you professor has asked you to SWOT-analyze McDonalds, Coca-Cola or Pepsi.co or Toyota. Such an assignment shouldn't give you sleepless nights unless you fail to act. Usually, using SWOT analysis assignment help should alleviate all manner of fears that may have clutched your heart.
What's a SWOT analysis?
SWOT stands for Strengths, Weaknesses, Opportunities, and threats. A SWOT analysis is a structured process used to perform a detailed evaluation of a company's competitive position. The SWOT analysis aims to help management formulate strategic objectives that'd help the firm to become or stay competitive.
The SWOT analysis examines both external and internal factors specific to a particular business. The analytical process also pays close attention to a company's current and future potential. Doesn't that sound like something you can handle easily? You can handle it — trust us. But we've not said you shouldn't use a bit of quality SWOT analysis homework help. You can. Any time you want. Maybe you're overwhelemed with assignments, why not get professional SWOT analysis assignment help from us?
How To Write SWOT Analysis Paper
SWOT analysis is about data, facts, and reality
Every business has certain beliefs regarding who they are as an organization. But 21st-century business management doesn't depend on pre-conceived beliefs anymore. Instead, modern management focuses on real-life contexts. It avoids basing its decisions on notions that lack support from real data and facts. The SWOT analysis enables businesses to design fact-based, data-driven, and realistic strategies.
As you examine a company's weaknesses, strengths, opportunities, and threats, you must strive to stay factual throughout. Visit the business' website and other sources. Then, gather as many facts and as much information as you can access.
Next, analyze that information. Synthesize it. Eventually, you'll have a complete understanding of where the company stands in all four aspects of the SWOT analysis. Want to use some SWOT analysis homework help? You can access it here. You can access expert assistance now.

Four Components of SWOT Analysis
Why do you need SWOT analysis assignment help? It's easy to confuse strengths and opportunities. And some students aren't always sure of the difference between threats and weaknesses. If you can't handle each of the 4 components right, you definitively won't see an A. You'll likely end up with a complaining C or a damning D. Let's agree on this. You're going to shoot for an A. No more, no less. Agreed? Good.
In the next couple sections, we'll show you how to handle each of the four aspects of the SWOT analysis. But before we dive right in, we'd like to ask you a question. Are you planning to use a bit of SWOT analysis homework help? If yes, whom do you intend to work with? That should be us. But you're the final decision maker, you know.
Now, let's examine the 4 components of the SWOT analysis:
How to Handle the "Strengths" Part of Your SWOT Analysis
For this aspect, your job is to examine and describe what an organization is great at. In other words, this aspect considers what sets the company apart from its competitors.
Maybe the company is a strong brand that enjoys the undying loyalty of a vast customer base. Perhaps it has an extremely strong balance sheet and its cash flow numbers look great. Or, maybe the company recently acquired a unique, superior technology.
Maybe the company recently devised and launched a supercharged marketing strategy. And the strategy now gives the business enormous advantages over its competition. All these are that particular company's strengths. Can you handle the "strengths portion of your SWOT analysis without using SWOT analysis homework help? You can, of course. You can consider SWOT analysis assignment help for in depth research on company assigned.
Examining a Company's "Weaknesses" Using the SWOT Analysis
Weaknesses are factors or situations, whether internal or external, that may prevent a business from performing optimally. Every weakness you may identify in your SWOT analysis is an area the company should address urgently. It must do that if it wishes to stay competitive.
For some reason, lots of students treat a company's weaknesses as though they were threats. But that should not be the case for you.
What internal and external situations or factors is the company you're analyzing contending with at this time?
Maybe the business is a weak brand. Or employees are exiting the company at an accelerating rate. Perhaps its debt levels have an enormous impact on the company's cash flow and profitability.
Or maybe the organization urgently needs to raise capital because it lacks adequate funds. What other weakness comes can you identify? Do you think having an inadequate supply chain is also a weakness that business should address quickly?
You now know what weaknesses in the SWOT analysis are. You also understand how to handle them. Meanwhile, do you need a little SWOT analysis homework help? Expertwritinghelp.com can assist you.
What are Opportunities?
Very few businesses in the world today can say there are zero opportunities in their industry. Sometimes, the challenges a business faces carry within themselves the seeds of profitable opportunities. But often, a business that currently slogs through seemingly insurmountable problems can'tsee the opportunities staring at it.
So what are opportunities? Opportunities are those favorable or advantageous internal and external factors that could boost a company's competitive advantage. Now look at the company you're analyzing. What opportunities do you think it can take advantage of and supercharge its competitiveness?
Our SWOT analysis homework help providers can assist you easily identify an entity's opportunities. But no one ever receives assistance unless they first admit they need it.
What Opportunities is the Company Looking at?
Has one of the countries where the company makes the majority of its sales lowered tariffs for its main products? That's a huge opportunity as the company can lower prices and boost sales. Is one the company's largest and worthiest competitors shriveling? The company can offer to buy the struggling organization and dramatically expand its market potential.
Or has the government lowered taxes by a huge margin? What else can you think of? At this point, we must ask one question. Would you like to use some SWOT analysis homework help? Contact us if you need professional assistance.
What Threats Does the Company You're SWOT-analyzing Face?
What do you think the "Threats" in SWOT means? Threats are situations or factors that can cause serious harm to a company or organization. Let's assume you're analyzing a company that makes cookies or breads. What situations or factors can threaten the company's survival? A prolonged drought can drastically harm such a business, for example. The emergence of a rare wheat disease that baffles agricultural researchers and scientists can also be a threat.
Other examples of threats that businesses usually face include rising labor costs, growing competition, and rising material costs. Are you struggling with identifying the threats facing the organization under analysis? Don't worry. You can instantly access quality SWOT analysis homework help and overcome all those challenges.
Instantly Access Quality SWOT Analysis Assignment Help
Wondering where you can find superior quality SWOT analysis assignment help? You're on the right page. Expertwritinghelp.com works with brilliant business writers to support you as you press on toward the ultimate goal — graduation.
Our prices are exciting. And the 15% discount we offer our first-time customers make the deal even sweeter. But that's not all. Our money-back guarantee is like a well-oiled machine that pumps out perfect peace-of-mind. Let nothing hold you back. Take a bold step forward and give your academic writing skills the exposure they need to shine. Let's get started now.