The Key Steps To Follow When Writing Professional Literature Review Paper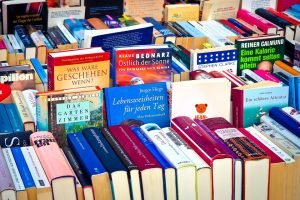 Writing professional literature review paper is often a daunting part of writing a thesis or dissertation. This article provides a research and writing guide to assist students to write one of the essential and yet, for a majority, the most complicated piece of academic writing project and gives them a better understanding of what a literature review is, what it does, and how to go about doing it. Not all the times do students have the luxury of seeking literature review writing services for their papers. It is worthwhile to understand how to write professional literature review paper for your dissertation, MBA capstone projects or research paper.
Definition of  literature review
A literature review is a written overview of major writings and other sources on a selected topic. It is a summary of a complete and current state of knowledge including substantive findings, as well as theoretical and methodological contributions to a particular topic as found in academic books and journal articles. It is usually presented as a distinct section of a graduate thesis or dissertation.
Depending on a student's areas of specialization, a literature review can take various forms: argumentative, integrative, historical, methodological, systematic and theoretical reviews.
Argumentative review aims to develop a body of literature that establishes a contrarian viewpoint. It is written to examine literature selectively to support or refute an argument, deeply embedded assumption, or philosophical problem already set up in the literature.
Integrative review is composed of examinations and critical analysis on a given topic to introduce a need for new research. It is considered a form of investigation that reviews, critiques, and synthesizes the representative literature on a topic in an integrated way such that new frameworks and perspectives on the topic are generated. The body of literature includes all studies that address related or identical hypotheses. A well done integrative review meets the same standards as primary research regarding clarify, rigor and replication.
Historical review focuses and assesses all the historical records throughout a period, often starting with the first time an issue, concept, theory, phenomena emerged in the literature, then tracing its evolution within the scholarship of a discipline. The primary purpose of a historical review is to place research in a historical context to show familiarity with state-of-the-art developments and to identify the likely directions for future studies.
The methodologically review provides a framework that enables researchers to draw on a variety of knowledge ranging from the conceptual level to practical documents for use in fieldwork in the areas of quantitative and qualitative integration, sampling, interviewing, data collection and data analysis. It helps highlight many ethical issues which students should be aware of and considerate as they go through their study.
The systematic review consists of an overview of existing evidence pertinent to a clearly formulated research question, which uses pre-specified and standardized methods to identify and critically appraise relevant research, and to collect, report, and analyze data from the studies that are included in the review. Typically it focuses on a very specific empirical question, often posed in a cause-and-effect form.
The theoretical review concretely examines the corpus of theory that has accumulated regarding an issue, concept, theory, phenomena. The theoretical literature review help establishes what theories already exist, the relationships between them, to what degree the existing methods have been investigated, and to develop new hypotheses to be tested. This unit of analysis is often used to help establish a lack of relevant theories or reveal that current approaches are inadequate for explaining new and emerging research problems.
Importance of Writing Professional Literature Review
A literature review as a study requires not only scholarly but professional maturity as it shows a writer's grasp of the field, but the procedural sophistication utilized in appraising others' research, and the breadth and depth of their reading and understanding. There are many reasons as to why a professional literature review paper is regarded a core component of any scientific study. These include but not limited to the following:
It acts as a stepping stone towards the achievement of research objectives as it emphasizes on the credibility of the writer in his or her field.
It provides a solid background to back a person's investigation by analyzing the existing literature and giving justification to the discussion of findings, conclusions, and recommendations. This allows one to demonstrate how his/her research is linked to previous efforts and how it extends to build on a better understanding.
Helps to avoid duplication, identify the gaps in other studies with the goal of filling them, borrow from the research design and methodology used to investigate that particular problem and to interpret one's findings.
It provides an excellent starting point for researchers beginning to do research in new areas by forcing them to summarize, evaluate, and compare original studies in that particular field.
Components of an professionally written literature review
According to our team of professional literature review paper writers, an effective literature review chapter should include the following elements:
Objective of the literature review
Overview of the subject under consideration
Clear categorization of sources selected into those in support one's particular position, those opposed and those offering completely different arguments
Discussion of both the distinctiveness and similarities of each source
Guidelines: How To Write Professional Literature Review Paper

Preparation of a literature review may be divided into the following steps:
Define the subject and scope of the review
A well-considered topic is likely to lead to a brilliant literature review. It is important for the topic not only to be interesting to the writer but to have an important aspect of the field and well defined so as to ensure that many readers are interested in the review and enough material is available to write it.
The library catalog, subject-specific databases, and other search tools are useful to every writer in finding sources that are relevant to the topic chosen. It is important to read and evaluate the sources to determine their suitability to the understanding of the subject at hand. Review abstracts, articles, bibliographies and references of research studies to locate vital information for consideration.
Conduct Search for literature
Skim the contents of available article, book and abstract to find the claims, conclusions, and findings of the constructs one is investigating; definitions of terms; calls for follow-up studies relevant to the project; gaps noticed in the literature and disagreements about the constructs examined.
Analyze, interpret and discuss the findings and conclusions of the sources selected. It is important in writing the literature review for the writer not only to summarize the prior research but to critically examine the research related to the chosen topic then present a perspective on the research as a means for establishing his/her credibility as a scholar.
About the author
The author this blog post on how to write professional literature review chapter  is a proven writer with vast experience in research and writing. He has several years of experience in offering help with economics literature review chapter to British, American and Australian students.
See also
Guide to writing systematic literature review