McDonald's SWOT Analysis
So your professor wants you to perform a SWOT analysis for MacDonald's.  And you've decided the best way to kick off the assignment is to browse around a little. Somehow you found yourself here. This post will conduct a McDonald's SWOT analysis so you can replicate the process for your assignment. A SWOT analysis is a tool that helps savvy investors and competent executives make strategic business decisions. The process involved is pretty simple. However, it's not always easy.
What's a SWOT ANALYSIS?
SWOT is an acronym for Strengths, Weaknesses, Opportunities, and Threats. A  SWOT analysis methodically examines each of these 4 aspects to see if there are any insights hidden therein.
Generally, strengths are factors that enable an entity to seize any opportunities that are up for grabs. Threats, on the other hand, tend to conspire with weaknesses to further complicate things for a business. 
You'll do well to keep this understanding in mind as we cruise through this MacDonald's SWOT analysis.  In this process, we'll spend sufficient time deliberating on each of the 4 aspects mentioned above. Weseek to understand how each aspect strengthens or weakens MacDonald's.
We'll discuss each component under a separate subheading so we can give it adequate attention. Another reason we'll do that is to keep the analysis organized.  Before we embark on the journey, it's critical toknow what MacDonald's does.
MacDonald's: A Brief History and What the Company Does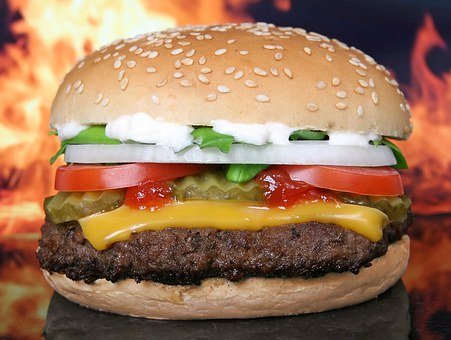 As Napoleon Hill (1937) so aptly states in Think and Grow rich, adversity carries within itself the seeds of success. No person who follows Hill's advice — knowingly or unknowingly— ever gives up. Maurice and RichardMacDonald (brothers) had failed in a movie business in New England. But they were not willing to quit. Instead, they relocated to California and founded their very first McDonald restaurant, which was merely a hamburger stand (1940).
Over the years, they labored hard. They also strategized hard. The year 1948 was a defining one in their entrepreneurial journey. In that year, the dynamic duo incorporated the Speedee Service System which featured the "soon to be famous" 15 cents apiece hamburgers. 
The success the brothers saw must have inspired them to introduce franchising into their overall business strategy. As a result, the business grew into 10 restaurants, nine of which were franchises. You can learn more about the company from its official website.
Ray Kroc Appears on the Scene
Before the money and fame, Ray Kroc sold milkshake mixing machines. That's how he ran into the Macdonald brothers. Kroc possessedgreat salesmanship skills. It's not hard to figure out why the brothers let him become agent for their franchising business. Kroc would later (1961) acquire the business from the brothers for $2.7 million. The deal's value was a colossal sum those days.
To organize the business he'd bought, he established a company called McDonald's System, Inc. The company's name would later change to present day's MacDonald's Corp. Even though the company was founded in California, its headquarters are in West Loop, Chicago. Before 2018, the company's headquarters sat in Oak Brook, Illinois.
The New Owner's Vision
It turned out that Kroc had a really huge vision for his new business. Initially, he planned to plant 1,000 restaurants in the United States. But the business ended up expanding into international markets. Canada and Puerto Rico are some of very first new locations McDonald's grew into in 1967.
Today, the well-known fast-food behemoth owns or controls restaurants in 120+ countries. According to Statista (2018), McDonald's Corp ownedat least 37,855 restaurants as of 2018.
Currently, franchisees own 92.7 percent of the business, according to Forbes (Feb 4, 2019). Eventually, the company intends to have 95 percent of its business operated by franchisees.  Forbes also says that McDonald's, Starbucks, and Restaurant Brands International are the three largestfast-food chains on the planet. Other sources show that McDonald's is the biggest chain of fast-food restaurants (in terms of sales) worldwide.
Best Selling McDonald's Products
They include McGriddles breakfast sandwich, premium salads, chicken nuggets, baked apple pie, and the Egg MucMuffin. Other delicacies include snack wraps, Happy Meals, and of course, the famous Big Mac.  But did you know McDonald's is the largest distributor of toys? You mean McDonald's sells more tots than toy titans Hasbro and Mattel? Yes, it sounds incredible, but it's true. This marketing trick aims to win over kids to their side from an early age. The strategy works.  Actually, 40 percent of kids aged 2 – 11 regularly request their parents to take them to McDonald's. That request happens as regularly as once a week. That's pretty much building tomorrow's loyal customer base today.
The company also passes out books and gadgets especially through so-called Happy Meals. This marketing trick is highly effective.
Now let's proceed straight to the core business at hand: developing McDonald's SWOT analysis.
What Makes McDonald's Strong?
As stated above, McDonald is among the three biggest fast-food businesses globally. Obviously, being that big does give a business certain strengths. Perhaps it's more accurate to state that McDonald's leveraged various strengths to clinch its current market dominance.  And because the company is now performing well (judging from 2018's numbers), it can only become more successful and stronger. As they say, success births success. Let's look at a few factors that come together into McDonald's strengths.
1. A Brand that Enjoys International Recognition
McDonald's sits pretty among the world's most recognizable brands.  Maybe the company isn't as recognizable as Toyota or Coca-Cola.  But that's probably because these companies are in pretty much every country in the world.
That said, many people in the world today can quickly recognize McDonald's logo. The logo brings together two "Golden Arches," forming a logo that resembles the letterM. The architecture of the first franchised restaurant (1952) featured two arches joined together into an M-like shape. Very few people in countries where McDonald's operates wouldn't immediately recognize the company's logo.
Being well-known comes with various benefits. Customers tend to trust well-known companies over ones no one's ever heard of. Brand recognition is a great asset when it comes to opening branches in foreign locations.
That's why everyone in Kenya (ever heard of Kenya?) was talking about McDonald's in early 2018. Newspapers had reported that the company was planning to set up shop in that country. And everyone there was talking about McDonald's as if it were a brand they'd known all their lives.
2. Highly Efficient Systems
McDonald's restaurants operate the same way the world over. A customer who orders a burger in Morocco or a coffee in Mauritiusgets the same seamless service. In other words, McDonald's is one well-coordinated system — a system that works.
Many small little-known restaurants probably make better burgers than McDonald's.  But they've not managed to design and implement a consistently effective service delivery system.
Also, a McDonald's Big Macalways tastes like a McDonald's Big Mac! Most people like consistency and predictability. And this giant chain of fast-food restaurants serves exactly that. It's accurate to say Ray Kroc bought an efficient system rather than merely a chain of successful restaurants.
Thanks to its super-efficient systems, McDonald's cranks out roughly 75 burgers every second. Here's another astounding fact about the company's efficiency.  The company serves about 810 customers every singlesecond!That'saccording to McDonald's Every Second, a site that shows real-time numbers.
3. A Business Model that Works: Franchising
The company has been refranchising its restaurants for some time now. Refranchising allows the company to expand without needing to invest vast amounts of money. The business model enables MacDonald's to keep operational costs low and manageable.
The chain intends to eventually place 95% of its business in the competent hands of franchisees. That model lets the company rake in tons of money in franchisefees. The franchisee typically pays $45,000 in fees. In addition, the person must have close to $1,000,000 in liquid capital before they can start operating. Franchising ropes in others to help run the empire. Meanwhile, the company retains 100% control of the systems that new owners use to manage their business.
4. A Huge, Diversified Income
McDonald's sells the majority of its products in the United States. But the company has a presence in 120+ countries. What does that mean? It means that the company doesn't have to worry too much about risk concentration in any one country. Excellent performance in a few countries offsets "lowerthan expected" performance in other locations. 
5. Annual Dividend Hikes — Happy Investors
McDonald's has consistently made sure investors smile all the way to the bank since 1976. That was the first year the company paid out dividends. What's different about these dividends is that they have been increasing over the last 20+ years. 
Over that period, dividends grew at a steady annual rate (average) of 17.3 percent. In fact, the company's dividend yield surpassed that of the fast-food sub-industryin 27 percent (in 2017).
Generally, happy investors are an asset. They can help a business raise capital for growth without much struggle.
What are McDonald's Weaknesses?
In this section of our McDonald's SWOT analysis, we'll focus on the factors that somehow weaken the company.
Well, there aren't that many weaknesses to talk of. But there are at least two that the company grapples with. What makes these weaknesses big problems is that there's nothing much the business can do about them.  Let's now look at McDonald's main weaknesses.
1. Overreliance on Low-skilled Workers
The vast majority of McDonald's workers are semi-skilled. They're mostly people who can't for some reason find a better-paying job. Some are college students. You bet most workers have only a high school diploma.Actually, one doesn't need to have any skills to work there. Quite naturally, flipping burgers has never been a job that pays well.
Consequently, these employees have trouble staying motivated. They see their job as a stepping stone to something bigger elsewhere.  In the end, a great number of McDonald's workers leave.
That means the company is always looking for people to hire. And since most people who accept such jobs aren't trained, they need training. And training employees is expensive.
Unfortunately, there's nothing much McDonald's can do about this sad state of affairs. The company just has to grin and bear it. 
2. Being Associated with Unhealthy Food
When people talk of unhealthy food in general, fast-food chains like McDonald's come to mind. And that's can't be good thing.
No wonder the company is nowadays trying to include healthy items such as smoothies on the menu. But as things stand, consumers will likely continue associating the company with unhealthy food.
Sure, notions and ideas change. But it might be years before food lovers start associating McDonald's with healthy delicacies.
What Opportunities Can McDonald's Seize?
The company has weaknesses and threats to worry about, certainly. But it is best if the company doesn't focus too much on them.
Luckily, there are several opportunities McDonald's can grab and dramatically improve the bottom line. Let's look at some of these opportunities.
1. Expansion into Underserved Markets
Africa is a continent that companies like McDonald's may want to give a little more attention to in the future. That's because Africa is home to more than 1.2 billion people as of 2019. In addition, experts estimate that fully 50 percent of global population growth will happen in Africa by 2050.
Well, African countries aren't the most affluent in the world. And the majority of people there struggle financially. That said, McDonald's sells cheap food — food many people in the continent can afford. Little wonder Subway and Kentucky Fried Chicken have positioned themselves to cash in on Africa's appetite for tasty food.
Currently, the company operates in only four African countries namely Morocco, Egypt, Mauritius, and South Africa. These 4 countries combined boast under 400 McDonald's restaurants. Compare that to the more than 500 restaurants the company has in the Philippines. Or to the 509 restaurants it operated in Spain as of 2018.
Why Africa?
Global Finance (2019) recently prepared a list of the world's richest and poorest countries. The data the report presents is quite interesting. It measures each country's GDP. But GDP isn't a good measure of wealth of people living in a given country.
With that in mind, Global Finance used GDP numbers that were adjusted for purchasing power parity (PPP). PPP-adjusted GDP numbers give a much clearer idea of people's ability to buy goods and services.
Exciting Insights
Consider this: McDonald's runs more restaurants in the Philippines than it does in the entire African continent. But the numbers reveal that's not the way it should be.
The PPP-adjusted GDP for the Philippines is $9,494. That compares very closely to the GDP-PPP for Morocco which stands at $9,284.
It Gets More Interesting
The GDP-PPP for Gabonis higher than that of South Africa, Morocco, Mauritius, Egypt, or Philippines. Seriously, why aren't there McDonald's restaurants in Gabon?
Algeria, Botswana, Tunisia, Libya, Namibia, and Eswatini are other African countries with a higher GDP-PPP than that of the Philippines.
And of course, there's Nigeria with a200+ million populationwhose median age hovers around 18 years. There was talk of McDonald's plans to enter Nigeria in 2015. Unfortunately, those intentions became nothing in the end.
Evidently, there's lots of untapped potential in Africa. McDonald can move in and get a piece of this pie.
2. Adding Healthier Food Items
Nobody wants food full of sugars and carbs anymore. People everywhere seem to have joined a rapidlyexpanding religion called health-consciousness.
But that's a blessing in disguise.
McDonald's can add as many healthy options as it wants to the current product offerings. And it's already doing so. Smoothies, for instance, are now a constant in the company's restaurants.
Healthier Options Fetch Better Prices
These days, the company's restaurants are also serving a range of healthy food. One can now order fruit and maple oat meal. Or a fruit and yoghurt parfait. A customer can even order an "artisan" grilled chicken sandwich. The great thing is McDonald's can charge premium prices for these healthy product offerings.
 In the end, it's a good thing that people are quitting junk food. The only thing that can limit the items the company can add is its imagination and innovation.
3. Being Associated with the United States
McDonald's is based in the United States. And that means a lot. For various reasons, many people across the world look at American goods somewhat differently. In the minds of many, the U.S. is still the greatest country on Earth. It's a country that pursues excellence with diligence.
Many people want to be able to say their product is "made in the USA."  Robert Von Goeben, co-founder of Green Toys in California, rightly says that "made in the USA" means "quality."
As a result, there's always going to be demand for US-made products. It doesn't matter whether those products are Levis Strauss Jeans or the famous McDonald's Big Macs. The perception can greatly help the company when it comes time to expand into Africa and other places. 
4. Low-interest Dollar-denominated Capital
There's lots of affordable debt in the U.S. today. Given its performance numbers, McDonald's can easily access cheap loans and other types of debt. Capital availability is a hugely critical factor when it comes to raising funds for venturing into new markets.
Combine availability of cheap dollar-denominated debt with the fact that the company makes enormous profits each year.  What do you get? You get a giant with lots of potential to grow into a behemoth.
What Threats is McDonald's Looking at? 
Are there any factors McDonald's needs to pay particular attention to? Yes, the company shouldn't rest on its laurels.
It should innovate continually, churning out products that keep customers satisfied but still yearning for more. 
Let's now discuss 4 main threats that the company potentially faces.
1. A Rapidly Multiplying "Tribe" of Health-conscious Consumers
We saw how McDonald's can take advantage of changing tastes and preferences. We mentioned that the company can introduce new, healthier delicacies to cater to the needs of increasingly health-conscious consumers.   But the emerging trend should worry McDonald's a bit.
The Famous 2004 Documentary
A 2004 documentary called "Super Size Me" did a massive amount of harm to the company. The documentary featured Morgan Spurlock. The person's health continued to worsen over a one-month period during which he ate only McDonald's food. After that, many started looking at fast-food in a whole new way.
Burgers can make people grow fat fast.But burgers are also what McDonald's is best known for. In fact, the company sells the highest number of burgers in the fast-food market. That means sales from this item forms a critical part of the total revenue earned. 
For that reason, the business can't abruptly abandon burgers and other kinds of similar food. It's been selling burgers for more than 6 decades, remember.
Meanwhile, more and more people continue to join the health-conscious movement. And that puts the company in a tough spot. Certainly, more consumers adopting healthier habits is a positive thing. Butthat development remains a threat to the company's earning potential.
2.  Competition in Local and International Markets
Competition is a hard fact of life in almost every business and industry under the Sun. If a business never worries about competition, it's most probably a monopoly. McDonald's operates in an environment that sees increasing competition from companies engaging in the same line of business.
In the U.S., McDonald's direct competitors include Starbucks, Wendy's, Burger King, KFC, Pizza Hut, Subway, and Yum Brands, Inc.
Other companies whose product offerings overlap those of McDonald's include CMG (Chipotle Mexican Grill), Panera Bread Company, and Taco Bell.
Let's briefly analyze these competitors.
Starbucks
Starbucks happens to be one of MacDonald's mightiest competitors. With more than 28,000 locationsin over 75 countries, Starbucks is no small player.
The world's number #1 coffeehouse chain, Starbuck comes immediately after McDonald's in terms of revenue.
Subway
Subway is another worthy competitor. In fact, Subway is the largest restaurantchain globally (in size). Compared to McDonald's almost 38,000 restaurants, Subway operated more than 43,000 restaurants located in over 100 countries (as of 2017).
Subway has already hit the goal McDonald's has been striving toward. With Subway, franchisees own and operate 100% of the company's restaurants. But the company's sales (Subway's) have followed a downward trajectory since 2012.
Burger King
With 16,000 locations in more than 100 countries, Burger King is smaller than Subway, Starbucks, and McDonald's.
However, it's still a notable competitor. Restaurant Brands International, the owner of Popeyes and Tim Hortons, owns Burger King.
Chipotle
Boasting more than 2,400 locations, Chipotle mainly operates in the U.S, France, Germany, U.K., Canada, and the U.S. The company keeps calling customers' attention to the quality of its food.
The company uses an effective marketing slogan that goes, "Food with Integrity." It's easy to see why the company manages to sell at a higher price point than McDonald's.
Wendy's
Wendy's owns about 6,500 restaurants located in the U.S. and 29 other countries.  Some of the company's restaurants are franchised while others are not. In comparison with McDonald's, Wendy's is rather small, but it's still an important competitor.
Yum Brands, Inc.
Yum is the commercial might behind KFC, Pizza Hut, and Taco Bell. The company rivals Subway in terms of number of locations. The business owns more than 45,000 restaurants spread out across almost 140 countries. And like Subway, nearly every restaurant (97%) is a franchise.
For the most part, these businesses are doing more or less what McDonald's does. They sell similar products and run similar systems. Besides, they're deep-pocketed, just like McDonald's is. Clearly, the company must keep working hard if it desires to keep its competitors where they belong — behind it.
3. Changes in Commodities' Prices Could Push Up Costs
McDonald's uses commodities whose production it has little control over. With commodities such as potatoes, an unpredictable factor (e.g. drought) can lead to sudden price increases.
Unfortunately, the company isn't always in a position to pass on the increased cost to its customers. Luckily, the company is a large client. Negotiating better deals will always be easier for McDonald's than it is for small, unknown fast-food restaurants.
Do you think we left anything in this McDonald's SWOT analysis? It's possible we did. But you certainly can create a similar analysis for your SWOT analysis assignment, can't you?
McDonald's SWOT Analysis: Wrapping it all Up
McDonald's is in the fast-food business. It's a well-known brand. Most people easily recognize its famous "Golden Arches." Also, the company is a global business that with an enormous diversified income. In addition, the company's extremely efficient systems ensure that it keeps its customers happy and coming back.
But the business has two main weaknesses. First, it over relies on semiskilled labor which means employee turnover is a huge problem. Second, it's hard for the business to run away from its being associated with unhealthy food.
There are some great opportunities McDonald's can grab, too. Many consumers in foreign countries tend to believe that US-made products are always of superior quality.  Add that to the fact that quite a few countries especially in Africa have relatively high GDP-PPP. There's potential for growth and expansion in many underserved locations. Also, it's relatively easy for the company to access low-cost debt. In addition, consistently good dividend payouts have kept investors happy for years. The company can raise additional expansion capital without difficulty.
Finally, there's need to appreciate the threats McDonald's faces. The company battles stiff competition from rivals such as Starbucks, Subway, Yum Brands, Inc., Wendy's, and Chipotle among others.  Aside from that, the company must deal with the fact that preferences are shifting toward healthier food. The business must look for ways to replace the revenue it gets from fast-food sales. Fortunately, McDonald's is moving fast to incorporate healthy delicacies into its product offerings.
How's that SWOT analysis assignment treating you? Don't worry even if you've run into problems. With a simple click or two, you should manage to find best economics essay writing service online. 
Our economics essay writers have written vastly on management models such as porters five forces. Below is a sample of an essay on Porters Five Forces Analysis on Uber.
https://expertwritinghelp.com/blog/2017/07/28/porters-five-forces-analysis-uber/