Difference Between US and UK Education Systems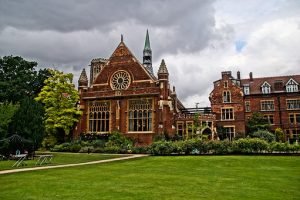 Are you an international student looking for scholarship in UK and USA and wondering which of the two countries you ought to choose for your studies? then we have answers for all your potential questions. When choosing your future college or university, it is imperative to consider a variety of factors and see if they match your expectations. Our academic essay writers have compiled a list of factors to choose from and gone further to compare the factors in US and UK education systems.
The United Kingdom and the United States combined are home to more than 100 of the world's best institutions of higher learning. In these countries, a tradition of a high-quality college education has continued for years. In both countries, a culture that encourages intellectualism thrives. Additionally, these nations have some of the best research facilities worldwide. It is accurate to say that these countries offer the student an excellent learning environment. However, a few differences exist between the US and UK education systems.
This article explores those differences so that you are adequately informed when it comes the time to make your decision to enrol in a degree course. Below are some of the differences between American and British education systems:
Study Duration
The time it takes to clear your degree program is one of the most important differences between the US and UK education systems. Typically, a degree program in the U.S. takes one year longer to finish than a similar degree in the U.K. While it is possible to start your PhD program right after your undergraduate in both countries, most students in the United Kingdom will usually complete their master's degree before proceeding to the doctorate level of study. The reason it takes less time to finish your program in the U.K. is that the coursework there is kind of more focused than in the U.S.
Academic Terms
Here is another aspect where the US and UK education systems slightly differ. In the United States, most schools have their terms starting around mid or late August. Some colleges, often those teaching the liberal arts, may start their term a little later. Typically, students take a long break commencing mid-December through mid-January, when the next semester begins. Please note that for universities using different calendars such as the quarter-based system or the trimester, the winter break usually starts when the Thanksgiving holidays come around, around the end of November.
In the United Kingdom, the academic term is somewhat varied. Most universities in this country apply the semester system. However, some colleges follow the trimester and the quarter systems. The majority of the schools start their programs in September or October and continue until May or June, giving the British system an academic year that is a little longer than its U.S. counterpart. That said, you can expect your particular university in the U.K. to use a different calendar.
Cost of Education
While cheap is not a permissible word when describing how much it costs to get a degree in either country, education costs more in the United States. The U.K. government put in place a fee regulation in 2012 that set a limit on how much fees schools could charge. The upper limit was set at 9,000 pounds or approximately 14,300 U.S dollars every academic year. If you are an international student, expect to pay more than the maximum figure already stated.
In the U.S, the government is not keen on controlling the fees colleges charge. That said, the U.S. differentiates between out-of-state and in-state tuition fees. Also, this government differentiates between public and private universities. It is these distinctions that determine how much tuition fee you end up paying.
Typically, public 2-year institutions charge an average annual tuition fee of approximately 3,000 dollars while private 4-year schools charge an average of 29,000 dollars. You need to know that some of these private 4-year colleges can set you back up to 50,000 dollars every year until you finish your degree program. The fees in both countries might look a little intimidating, but college students can get loans with favourable terms and interest rates through the study period.
Assignments and Grades
The American education system focuses more on breadth while the British system of education considers depth to be more important. Since the U.S school system is broad, you as a student can expect to be handling weekly or bi-weekly readings, many small writing projects, major research papers, and a lot of oral presentations for the duration of the course. In contrast, the British education system tends to be lecture-based, though there will be an occasional assignment.
In some cases, there will be no assignments. In this case, the university administers one final exam that determines your overall grade. In the U.S., the grades you earn in the plethora of assignments matter, and the grade you receive in the final examination forms a percentage of your overall grade.
Accommodation
Both countries have resident halls where students stay while studying. In the U.K., you are highly likely to have your bedroom. If you want to study in the U.S., expect to share your room with at least one more student. After the first year, a learner in the United States might have additional housing options such as private housing or off-campus housing. The U.S. offers a range of full dining options while maid service is a common feature in U.K. college residence halls. The U.K. students pay a fee for the maid service.
Which Is Better :American Vs British Education System
You will get an excellent education whether you choose the American or the British education system. US and UK education systems have a somewhat different approach to learning, so it is up to you to decide what you want — breadth or depth. It will take you more time to study in one country as opposed to earning your degree in the other. Finally, there are cost differences to consider. With all this information, you are fully equipped to make a sound decision.
Expert Writing Help Offers British And American Homework Help
Are you a student in British or American college or university? expertwritinghelp.com offers PhD essay writing services to students studying in American colleges and universities. Studying in America is a no joke. You will be required to dedicate hundreds of hours per month doing serious studies. Not to forget you will need to look for part time jobs for sustenance. This leaves you with little time to do homework. You therefore need an expert homework writer to assist you complete your courseworks and homework. Same case applies to you studying in colleges and universities in UK, you need to seek British homework help services from our academic writing service in order to boost your grades.