How to Write Quality DNP Capstone Project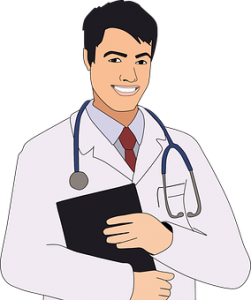 A DNP capstone project aims to involve doctor of nursing practice students in real-world nursing care issues. The project provides you with an exciting opportunity to demonstrate your in-depth knowledge and skills in addressing these problems. It also offers you a chance to showcase your mastery of the nursing specialty you are studying. Most likely, this project is going to be one of the most critical ones you will ever handle. You want to start planning as soon as you join your DNP program and stay the course until you finish it. Searching online to learn how to write quality DNP capstone project? You are at the right place.
America Needs More Nurses with Doctoral Degrees
One report revealed that only one percent of nurses in the United States have a doctoral degree. What does that mean? Choosing to earn such a degree dramatically increases your chances for career advancement. The report recommends that the number of nurses with a doctoral degree should be double the current number by the year 2020.  What are your plans? Will you be part of those professionals who'll decide to get more education? A better future starts today, and it begins with preparation.
What Can You Do with a DNP?
With a doctoral degree in nursing, you can become a nurse researcher, a nurse educator, or a nurse anesthetist. Most importantly, DNPs can become independent practitioners. That means they can increase their earnings tremendously. A nurse researcher can earn up to 100,000 dollars per year while nurse anesthetists can make even more. Nurse educators may not receive as much as nurse researchers or anesthetists, but they are not getting peanuts either. What's more, salaries for nursing professionals might continue to rise across the board. Are you a BSN? Maybe it is time you started studying toward a DNP or Ph.D. You want to become a highly sought-after professional, don't you?
Critical Steps: How To Write Quality DNP Capstone Project
Before you start developing your DNP capstone project, you are supposed to submit a proposal first. All the members of your chosen capstone committee need to approve it formally before you can proceed. It is a short article that describes how you will execute your DNP capstone project. At this point, you are an accomplished nursing paper writer. Naturally, you know how to distill complex information into conciseness that compels. So, take your time and write a proposal the committee will approve. Your proposal needs to be of high-quality and have clinical relevance.
Write your title page
Typically, your capstone project needs to adhere to the editorial standards of the American Psychological Association style. At this level of learning, you have mastered APA and the rest of the styles. Your title page carries the title of your capstone project and your name. Additionally, it should provide for the members of the committee to acknowledge by signature their approval.
Acknowledgments
Acknowledgments help you to thank every person or institution that has offered assistance and guidance along the way. At this level of study, you have learned the importance of cooperating with others. The best and most valuable projects the world has ever benefited from are rarely the result of one person's efforts.
Then:
Write your table of contents page. A table of contents page helps you and others to get to pages or sections of interest quickly. That saves time. You also want to include a list of tables. Additionally, there needs to be a list of figures. Using tables and figures help you when you need to present data visually.
Executive summary
Your executive summary needs to inform the reader what your paper is all about. Typically, an executive summary includes more details than an abstract. Your executive summary needs to have a brief and clear introduction, body, and conclusion. It is your compressed capstone project, after all. The overview covers all the main points presented in your paper. Some students choose to write the executive summary after they have completed the project. That somehow makes it easier.
Ensure your summary is not a mere restatement of your main points. Add sentences where necessary and use transitions to make it interesting and unique. Be sure to do the in-text citations in accord with APA editorial conventions. Here, you aim to be brief, clear, and compelling.  A well-written summary is captivating; it also has flow.
Problem statement
The problem statement section includes the following:
Introduction
Problem statement
A conceptual or theoretical framework
The purpose and objectives of your capstone project
Writing this chapter involves presenting documentation of the existence of the problem and its scope. Additionally, you should present the effects of the issue on the healthcare system and individuals. Also, include definition of terms. The problem statement chapter must describe the conceptual framework upon which you will clarify the issue and its resolution. Your conceptual framework also guides you as you develop the thesis of your DNP capstone project.
Literature review
In this chapter, you must review relevant literature related to the problem. Your review covers the issue's historical development as well as any interventions or attempts to resolve the problem. Describe the level of evidence relied on. When searching for evidence-based information, select the highest possible level of evidence you can find. Aim to find systematic reviews, meta-analyses, or critically-appraised articles. Such sources provide "filtered" information. Unsurprisingly, the academic world views such evidence as being more reliable. Your conceptual framework helps you to organize your literature review.
Description of resolution plan
Here, you are supposed to provide a detailed description of your plan for resolving the issue. You must identify the method and process you will use to collect data and develop your DNP capstone project. Give details of the population targeted by your study. Additionally, describe the instruments needed for data collection. Elaborate on the interventions used in your plan. Include in the appendix documentation related to these interventions.
Outcomes section
Capstone projects usually aim to create real products that help communities and organizations resolve real problems. In other words, a capstone project aims to deliver 'tangible" products or solutions that address specific issues. A teaching plan, community intervention plan, or media presentation are all examples of outcomes your project might produce.
In the outcome chapter, you should provide a detailed description of the outcomes from your plan for problem resolution. Include information on actual or potential impacts of the outcomes on individuals or healthcare delivery agency. Present outcome data. If you developed a product, you are supposed to describe it at this point. You may also include the outcome in your paper's appendix.
Conclusions and recommendations
Prepare a summary of your DNP capstone project and its outcomes.  Describe every conclusion evident from the results and process of your study. You must find creative ways to tie your discussion to the literature review. Additionally, present any recommendations that can help address the problem in the future. You can include suggestions to improve how the issue can get resolved. As you provide your recommendations, you must use evidence to support your views. An evidence-based approach always gets the attention of your audience, including the capstone committee.
Bibliography
Your paper must, of course, include a bibliography. Here is where you present in full every reference you relied on while developing your project. As you prepare this page, ensure you are adhering to APA's editorial standards. Essentially, every in-text citation on your paper needs to appear in full on the bibliography page. If need be, review the APA referencing style manual. You can find reliable information on websites like Purdueowl.com. A well-researched and structured paper earns you top marks. But incorrect application of APA rules when formatting your document detracts from its effectiveness. You never want the committee forming the wrong conclusions about your research abilities.
Appendices
It is not a must to include this section. However, there are situations where you need to have one. An appendix functions as a repository for material that improve the clarity of your research. The content shown in the appendix does not belong with the material presented in the main document. In this section, you can include:
Copies of copyright permission such as letters documenting such approval
Questionnaires
Tables and figures not shown in the main text
Be sure to label the figures and tables in accord with the preferred editorial style — APA in this case. Where you have more than one appendix, label them in alphabetic order. You can have Appendix A and Appendix B, for example.
All Nursing Writing is Formal Writing
You should prepare your work in perfect, formal English. No contractions or figurative language. No use of words better known for the emotions they inspire than the information they convey. Instead of writing "The researcher felt..", say "The researchers observed…."Likewise, avoid writing "James believed…." Say "James asserted.." You are reporting findings and evidence, not feelings and emotions. All nursing writing is formal writing. Formal writing differs sharply from other types of writing.
Objectivity not subjectivity
The general rule is to build your work on a solid foundation of objectivity and evidence. Using evidence rarely necessitates the use of emotion-generating words. Having an extensive vocabulary helps. It enables you to choose the words that present your information or idea most accurately. That does not mean formal writing excludes creativity, though. Your creativity helps you when choosing transition words to connect your thoughts.
Perfect work
The DNP capstone committee expects perfect work from you. They hope your project brings new ideas and insights into clinical practice and nursing care. You want a paper you can present confidently at a professional conference or submit for publication. Such work is rarely the result of luck. Perfection demands early planning, intelligent consultation as well as excellent analytical and problem-solving skills. Additionally, you need to have top-notch research and academic writing skills. In case you lack the requisite knowledge on how to write quality DNP capstone project feel free to engage DNP capstone project writers for assistance.
How to Write Quality DNP Capstone Project
Editing and proofreading DNP capstone project
These are critical to your DNP capstone project's success. You never want to present to the capstone committee a document full of annoying mistakes. You should allocate enough of your time for this exercise. Editing and proofreading offer you an opportunity to review your report at the word, line, and paragraph level. The result should be a paper you can present confidently at a professional conference or submit for publication.
Focused editing involves much rewriting and writing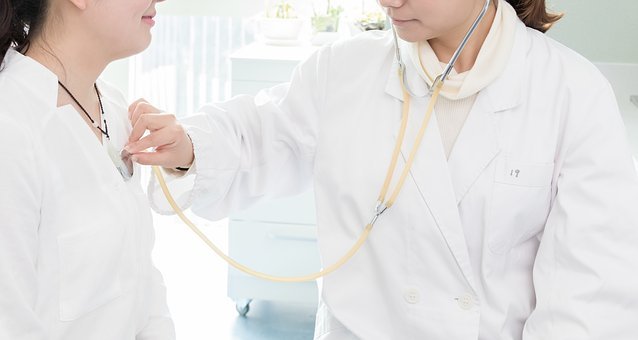 Write and rewrite your work to increase its clarity and readability. Remove every word, sentence, or paragraph that does not improve in some way your paper's effectiveness. Aim to say in one word what you would say in three or five during conversations with friends. If you can remove a sentence or even a paragraph without making the paper less impactful, eliminate them.
Every word needs to earn its right to be part of your paper. Your goal is to inform and persuade rather than entertain. So allow a few days between completion of your writing and editing and proofreading. That provides you with an opportunity to review your work with a fresh pair of eyes. It is almost as though another person was reviewing the paper. You will be surprised at how easily you can spot mistakes when you let your paper to percolate for some time.
Keep the DNP Project Chair in the Loop
You need to relate professionally with everyone involved in your project throughout the project execution period. Avoid taking decisions that reflect on your school without informing the committee chair. Such decisions may include submitting for publishing material that discusses the project or its findings. Another situation would be submitting material that forms an integral part of your project to the public domain. Every step of the way, communicate effectively with everyone involved.
You now know how to write quality DNP capstone project. Effective planning, hard studying, excellent research and writing skills, professionalism, and focused editing and proofreading. These are the components that lead to work that shines.