Research paper writing is undoubtedly a daunting task for many college students. And finance is not the "softest" area when it comes to writing research papers. Developing a research paper in literature or anthropology can be challenging in certain ways. But when it comes to areas such as financial management, things can get quite complicated. Financial management covers various topics that are very hard to understand. That's the reason most students might feel intimidated by the prospect of writing a research paper in this area of study. Hopefully, the following guide on how to write financial management research papers helps.
Financial Management Research Writing is Technical Writing:  Before you read further, understand that writing a research paper in financial management is like writing any other type of research paper. While the degree of complexity of the content involved may vary with disciplines, the basic structure remains the same. However, the subject uses technical terminology and jargon that make researching it difficult. You must first understand the "language of finance" to write successfully.
Where Do I Begin?Start Reading: Starting is most often the hardest part. Whatever happens, do not allow yourself to get stuck. Use online resources such as websites, books, databases, and peer-reviewed journals to analyze relevant literature. Avoid sites whose authenticity you are not confident about. Keep an eye on extensions to domain names. You are all right using .gov, .edu, .org(for non-profits), and a few select .com sites.  To be successful at this stage, you need to have excellent comprehension skills. You should be able to sift through the massive content in front of you and get a sense of what matters most. Take notes. Start collecting sources.
How to Write Financial Management Research Papers: Choose Your Topic
The reading you did should provide you with a topic you can manage. So, decide the specific topic your financial management research paper will focus on. Go for an issue that challenges and interests you. Also, it needs to be an area your faculty members would find valuable. Always have your teacher approve your topic before you start working on it. In most cases, you may have to prepare a research proposal. Doing that saves you time and helps you avoid unnecessary stress down the road.
The Narrower the Topic, the More Focused Your Research: Studying a broad topic comes with various challenges. If your area of interest is too broad, you cannot thoroughly examine the topic. It is best to select an aspect of a financial management area and focus all your mental energy on it.
For example: Assume your broader research paper topic is "Risk Management: Goldman Sachs." In this case, you can consider handling a narrower aspect like operational risk. Your new topic would now be "Operational Risk Management at Goldman Sachs." Your study gets super focused with a narrower topic area. Generally, the narrower the topic, the easier developing it becomes.
Topic ideas and the topic types to avoid: Unless you are super confident about every possible financial management topic, avoid:
Topics that appear to be too technical
Topics that seem too specialized
Topics about which you can't seem to find enough source materials and data
A few Suggested Research Areas
Here are some financial management topic areas you can consider:
Risk management: This is concerned with how organizations manage unforeseen events and how to minimize their impact on organizational performance. Types of risks include financial risk, economic risk, regulatory risks, human risks etc
Corporate governance: Under this topic a student can choose an organization and study the system of rules and processes that govern an organization. A hot topic in this area today is the composition of women in the board and their impact on sustainable business practices.
Investment management: This topic is concerned with how a financial institution manages its financial resources such as equity, fixed income instruments, commodities and alternative investments.
Performance management:
Criminal money management
Develop Your Thesis Statement
You have reviewed enough material and collected relevant information regarding your sources. It is time to write down your thesis statement. Writing a thesis statement might not be as straightforward as you probably think. A good thesis statement does not simply state a fact. Nor does it attempt to advance an opinion. Also,it is not supposed to be a topic. Carefully reviewing relevant material provides you with one "strong" idea. Your thesis statement represents the "belief" you form after analyzing all your sources.
People Should Support or Oppose Your Thesis Statement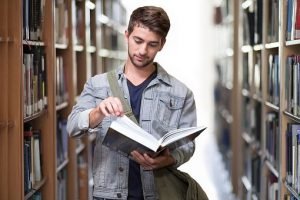 If you write a thesis statement no one wants to dispute, you most likely have stated a mere general fact or opinion. A well-written thesis statement causes others to say things like " I do not agree with the author, but let me read on. " Or, " If I were the one writing this financial management research paper, this would be my position." That is the reason you must avoid writing generic statements that do not stand out.
For Example: "Operational risk management at Goldman Sachs is effective." Look at that statement. That statement may stir interest in people who agree the bank is doing a perfect job in operational risk management. Suppose we amended it a little and wrote, "Operational risk management in Goldman Sachs is effective, but the bank should do more to strengthen its systems." What do you think about that statement? It makes people say "What more does this person know about Goldman Sachs?" They might also say "Goldman Sachs' operational risk management is among the soundest known, but let's hear what this author attempts to say."
Make your statement inspire controversy, and you are on your way. Generally, there needs to be a bit of tension in your statement if it is to attract attention. So, pay attention while crafting the thesis statement.
How to Write Financial Management Research Papers: Structure
Having a clear idea regarding the specific format you will follow makes writing financial management research papers much easier. Here is an easy-to-follow structure you can adopt:
Title Page
Acknowledgement
Abstract
Introduction
Body
References
Title Page
It is what your professor or any other person sees first. Typically, the way you write and format this page depends upon the conventions and rules associated with your editorial style. How you handle a cover page in MLA slightly differs from how you write it using APA. Consider reviewing the specific manual again to ensure you are fully conversant with it. Usually, there are marks for writing the page correctly. These are like "free" marks for students who are keen while formatting this page. Typically, this page contains the study title, the name of the author, names of the supervisors involved, institution, and course name. Financial management normally follows the APA style.
Acknowledgement
Thanking those who encouraged you or offered a helping hand along the way is important. Mention their names and what they did for you.
Abstract
Some people use the term "abstract" and "introduction" interchangeably. It is all right; it all depends on the discipline in question and what your instructors might prefer. The abstract summarizes what your study is all about. Typically, an abstract is shorter than an introduction. Writing 400 –500 words for this section is enough.
Your abstract must:
State the problem you intend to investigate
Indicate your study's purpose
State the method used
Display major results
State significant implications and interpretations of your findings
How to Write Your Problem Statement
Every research paper aims to solve a problem. But you cannot effectively address a problem unless you have first identified it. The issue needs to be crystal clear to you before you can think of presenting it to others through a research paper. Writing a problem statement isn't hard if you have been reading and noting ideas. You can get ideas from anywhere including online magazines, journalarticles, press releases, newspapers and so on.
First, Describe What Should be the Case: Ask yourself: What would the situation be like if this company was not grappling with this problem? Answering that question is like solving the problem that exists. But the current situation is different; it is not what it needs to be. For that reason, use transitions such as "However" or "Unfortunately" to introduce your problem.
Problem Statement Example: "Goldman Sachs should do everything it can to mitigate the risks it currently faces so that it can become a stronger bank able to withstand financial trouble in the future." You have described how things should be.
You are saying that the bank now faces certain risks. And that it is not where it is supposed to be in terms of risk mitigation.  Now, let us write your problem statement:
"Unfortunately, Goldman Sachs is yet to act decisively regarding three risks that threaten to make it less competitive now and in the future. These are market risks, country risks, and political risks."
Explain the Problem Using Facts and Figures: Find statistics that help you to explain the stated problem. Explaining the problem includes showing how Goldman Sachs suffers as a result of the current issue. You need not include citations in the abstract section. But you will need to provide support when it comes time to expound on those claims later on in the body.
Formulate Research Questions
Your research should restrict itself to answering your research questions. If you got the problem statement right, you should have no challenge writing the research questions. Research questions are "normal" questions ending with question marks.
For example:  "Which market risks does Goldman Sachs face?"
Research Introduction
The opening sentence needs to have the "power" to grab the reader's attention quickly. Where an introduction is dull, the reader usually stops reading. Here is your opportunity to announce your topic. Use the "inverted triangle" approach. In this approach, you start with general topic issues. You then shift your focus to specific features of the issues indicated. You need to give the reader a "hint" of what they can expect. You have to include a list of keywords if you intend to publish your paper.
Your hypothesis or hypotheses and thesis statement are part of the introduction. A hypothesis allows you to make a supposition or prediction that guides your investigation of the issues at hand. Usually, your paper's thesis should be the last sentence of the introduction. Note: In qualitative studies, researchers typically use hypothesis and thesis in more or less the same way.
Background Information
This information can be part of your introduction. Or it can be a separate part. Here, you need to show the reader that you understand your topic. And that you have developed a fundamental understanding of the research problem your study seeks to investigate. Essentially, this section tells the reader what you understood before you started planning this project. It describes the nature and history of the research question as it relates to existing literature.
Literature Review
The literature review section allows your audience to familiarize themselves with the various sources you have selected for your study.  Writing this part right presents you as a well-prepared researcher. The goal here should be to come across as someone possessing a profound knowledge of the area you are studying. Here, you need to include a review of recent, relevant works as well as the most current developments in that area. Your job is to analyze or evaluate the sources used and let the reader know which of them helped your research paper most.
Finally, you need to show why your work matters. How does it develop the already existing knowledge body?Why should anyone care about the work at all?
Methods
Here, you want to specify the study design you will be using. Are you going to do a qualitative or quantitative study? Depending on the nature of your topic, you can use either a quantitative or qualitative approach.  If you want to investigate the risk component of securities held by ordinary shareholders in a business, the quantitative method is the better approach. If your paper intends to study how these ordinary investors perceive risk, you may want to use the qualitative approach. Qualitative research does not usually rely on statistical analysis.
In the methods section, you must:
Describe the sampling strategy: in financial management research papers, you might not always deal with people as your participants. Your participants can be archival documents or literary texts. Such "participants" are usually "subjects" rather than participants.
Identify the variables, especially in a quantitative study. If your financial management study is qualitative, you do not need to have dependent and independent variables.
Describe data collection tools: If your research design is quantitative, you can use questionnaires. However, it the study is qualitative, interviews provide better quality information
Describe your procedures for carrying out the research
Offer information regarding your analysis methods
Findings
Once you have analyzed the data obtained, you need to report the results. Decide which aspects of your research paper are the most critical and interesting. Discuss the results of your inquiry. You must determine whether the findings you obtained answer all your research questions. Whether your financial management paper followed the quantitative approach or quantity approach, you must interpret your results concisely. Were these results what you expected? If not, explain them. You also must find a way to link the results you have with your research questions and literature review.
Conclusions
You should end financial management research papers compellingly. The reader needs to understand whether your study was successful. Let them know whether any questions remain unanswered. You can restate the most significant points here, but you must choose your words carefully. Remember: the conclusion is likely what the reader retains. A well-written conclusion makes people feel that reading your work wasn't a waste of time. Your conclusion can also suggest research others can conduct in the future.
About the author
Are you looking to custom financial management assignment? our highly qualified and experienced finance paper writing service will assist you develop a unique and researchable topic ideas that can be transformed into quality research papers. Alen works at our custom business plan writing service and assists students write high quality finance homework papers.