Airbnb Porter Five Forces Analysis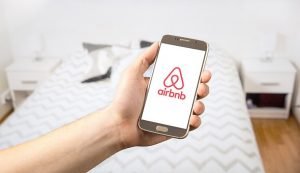 Are you a strategic management student looking for Airbnb Porter Five Forces Analysis sample essay? our cheap business capstone project writers in an endeavor to assist our clients pass their essays and homework wrote a free sample essay analyzing airbnb business model. The analysis used Porter's Five Forces Model to evaluate the strength and weakness of the company and also the operating environment that airbnb operates in.
With over 3,000,000 lodging listings in 65,000 cities and 191 countries; Airbnb (www.airbnb.com) is a virtual marketplace and hospitality service that empowers individuals to lease or rent short term accommodation comprising of vacation and apartment rentals, homestays, hostel beds or hotel rooms. Instead of booking into a hotel or B&B, users stay in other people's properties, potentially enjoying a more quirky and personal experience. The business does not own any lodging; it is merely a broker and receives percentage service fees (commissions) from both guests and hosts in conjunction with every booking. Users can hunt for lodging using a variety of filters including lodging type, dates, location, and price Airbnb can be accessed via either the Airbnb websites or mobile applications for iOS, Apple Watch, and Android.
With the use of Airbnb App, travelers can easily search the database for available properties by entering details about when and where they would like to travel. They can additionally upgrade searches by:
Room style – whole place, secluded room or joint room
Fee – range from minimum to maximum
Size – number of bedrooms, bathrooms, and beds
Amenities – Internet connection, kitchen, pool, etc.
Property type – standard properties like apartments, houses and bed & breakfasts
Host language – English, French, and Germany
The purpose of the Porter's five forces analysis on Airbnb is to determine competitive advantage and Airbnb strategies to reach more travellers . Porter's Model of competitive analysis is a widely used approach to develop a strategy in many industries. According to Porter, competitive nature of the industry could be seen as a combination of top five strengths, namely rivalry among existing competitors, the threat of new entries, threat of alternative products, and the negotiating power of suppliers and customers.
Airbnb Porter Five Forces Analysis : The potential threat of new entries
The threat of new entries into the market for Airbnb is considered weak and flexible. On the surface it seems like there aren't many barriers to entry and that any website could pop up to compete with Airbnb. However, Airbnb is not only well funded but is in operation in nearly 200 countries. For any company to pose a threat, they will need both access to millions in capital to venture into the account and an excellent brand equity to capture the requirements and demands of customers and compete with Airbnb.
Airbnb Porter Five Forces Analysis : The threat of substitutions
The threat of substitutes is quite high because switching costs are non-existent to individuals who utilize Airbnb. Custome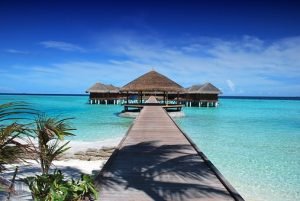 rs can very easily choose a traditional hotel, B&B, hostel, and couch surfing, as an alternative in the future. As Airbnb is growing, so is its competitors or companies who offer the same concept. These companies usually fall into three principal categories:
Hotels: They considered as the most readily available and well-known way for every traveler to stay. With the existence of Airbnb, hotels have noticed the changes in consumer preferences due to the availability of new social-oriented products, homier settings, and more functional apps. Hotels have thus managed to achieve this demand by growing their portfolios by adding brands that are intended to appeal to millennial customers and those who want less service and more connectivity — both technologically and with shared space.
Hostels: Hostels tend to be attractive for backpackers traveling alone and wanting a great way to meet like-minded travelers because these accommodations not only provide ample opportunities for social interactions in the communal areas but are cheaper and have a more youthful, intimate vibe than a traditional hotel. Features such as communal breakfasts, weekend party occasions, and fun little structures like book exchanges and rooftop cinemas create a delightful atmosphere is attractive to many travelers who would rather waive modern amenities of pools, room service, and polite if impersonal customer service that are mostly offered in other establishments.
Couchsurfing: This is a web platform founded in 2004 where hostess of all over the world offers their sofa or a place to stay for overseas people with no cost at all. It supports a global community of 10 million people in more than 200,000 cities worldwide and does not have standard 'listings,' as hosting is optional and voluntary. The main reasons why budget travelers prefer using couch surfing are;
There is a significant possibility of finding free lodging all around the globe.
A traveler can choose a host based on location thereby enabling them to stay downtown instead of a low-priced motel a few minutes away.
Individuals on couch surfing are interesting people who are well traveled and always glad to teach and share life stories with their host. This trait makes their trips much more exciting and may even turn some hosts to longtime friends.
Airbnb Porter Five Forces Analysis : Negotiating power of customers
The negotiating power of clients with regards to Airbnb is high because at the moment they have a broad range of services to choose (price, location, and host rating).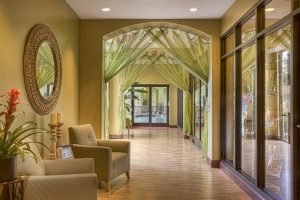 The economic growth has always been helpful in developing the tourism and hospitality of a country. Compared to other options like hotels or motels, Airbnb has been considered as a cheaper option for most travelers. Though travelers have no avenue of price negotiation of the rooms or apartments with the host in the Airbnb web platform, they, however, have the buyer power in the alternatives of prices and styles available for them to choose from and can thereby quickly decide on the residence where they will stay without hurting their finances.
Airbnb Porter Five Forces Analysis : Bargaining power of suppliers
The bargaining power of vendors is meager because Airbnb who control the connection between the two parties has made it hard for individuals trying to rent out their rooms and apartments do not have an alternative method to connect with customers using the Airbnb App.
For Airbnb, the supplier is the host that offers the room or apartment to travelers; they are the ones that make the business happen. The hosts are the basic level that provides potential clients services that they require. Airbnb works in tandem with the host to avoid problems with the customers. Though there is nothing comparable to a union for these suppliers to work together to place demands on Airbnb, Airbnb, however, offers hosts the liberty to decide the conditions to their boarders, always following some rules and brand principles. The host can choose if he or she wants to alter the price depending on any situation. The rents are exclusive and focus on unusual places for a high volume of travelers thereby providing a range of prices for all types of customers.
Airbnb Porter Five Forces Analysis : Inter-firm rivalry
Rivalry among Existing Firms is usually the greatest force in five competitive forces. The inter-firm rivalry is moderate or even low. There are several high-quality Airbnb competitors with networks and websites similar to Airbnb. Sites such as OneFineStay.com,Tripping.com, HomeAway.com, Expedia.com are working overtime to overthrow Airbnb from its throne. One competitor that has inevitably caught the attention of Airbnb shareholders is Onefinestay.com. Onefinestay is a 5-year-old London startup that operates as an upmarket Airbnb service, renting out expensive homes and apartments to tourists in cities around the world while the owners are away. Currently, in operation in London, LA, Paris and New York and over 10,000 homes in its books, the houses available on the site are much swankier than those typically set up on related sites like Airbnb, with the regular charge for a onefinestay property being above $600 (£382) a night. Onefinestay also washes each property before and after people stay and offers linen and skincare product, just like a hotel would. The company also takes all its photos of the properties to market them
The company is giving Airbnb a run for their money as it expands deeper into the market with the recent announcement of a $40 million (£25.4 million) new funding from an array of top financiers. Everyone from the technological arena like Intel Capital to hotels such as Hyatt Hotels has taken a ride in the investment wagon, which doubles the total raised by the firm to $80 million (£50.8 million). This, according to the CEO Grey Marsh, means that the company will be enabled to penetrate an identified market in 100 cities around the world.
Airbnb Porter Five Forces Analysis : Gaining Competitive Adavantage in Competitive Business Environment
The development of the industrial world is rapidly increasing competition. In the 21st century, the development of a company is driven by the information system to serve its customers. Enterprises that do not want to grow regarding information systems will gradually be abandoned by the client because it is felt to be ineffective and less helpful or interactive. The market offers so many comparable and nearly identical structures and services to meet the ever growing demands of customers. Airbnb operations have stood the test of time, although in 2009 it was declared bankrupt, it managed to dust itself off and prove it can survive all trials and tribulations that exist in the operations of a business. In the past, these types of services were used widely by thrifty tourists looking for low-cost places to stay in a particular city. Nowadays, however, more and more business travelers and professionals are looking to Airbnb for exclusive and unforgettable memories. Although there are specific hazards associated with using a standard economy system such for Airbnb, it goes without saying that the company is working towards mitigating them to continue enjoying a piece of the online service pie.
Author Bio:
This free sample essay on Airbnb Porter Five Forces Analysis was prepared by Alen Owen. He works at expertwritinghelp.com as a professional literature review writer he is tasked with writing high quality capstone projects, dissertations and thesis papers on finance and business. Buy dissertations or essay papers from us today at 17$ per page.