How to Write Economics Research Paper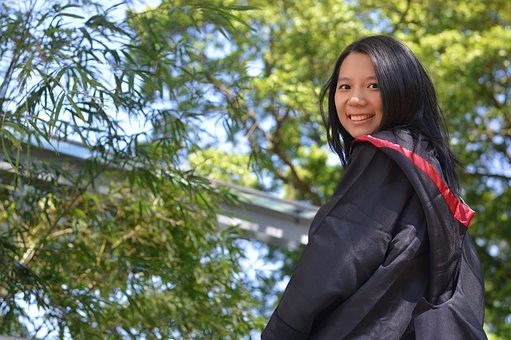 Are you a student undertaking economics either in university or college? Then you know that economics is the study of efficient allocation of limited resources to optimally produce goods and services. Economics has two broad branches that include microeconomics and macroeconomics. Economics students study the two branches at different levels as their concepts are interrelated. During your Economics class you will be required to write microeconomics essays, research papers and case studies. Similarly you will be required to write macroeconomic essays, research papers and case studies. Our expert macroeconomics assignment help experts will give you invaluable tips on how to write effective economics papers to garner maximum points.
In writing an economics research paper, you're expected to demonstrate your academic knowledge on your subject. Your readers (professor or research committee) will be evaluating your ability to craft questions based on economic logic. Also in scrutiny will be your ability to critically analyze literature, and your ability to sort out empirical issues when they arise.
Your paper should demonstrate that you're more analytical, sophisticated and knowledgeable about economics than, for instance, a New York Times editorial writer.
To write an effective economics research paper, you should provide evidence, cite sources, and clarify economic trade-offs. Your paper should also include methods of constrained optimizations and statistical analysis which is a core part of economics as a science.
Where do I start when writing an economics research paper?
Start with research
The research process is a critical first step. Research will help you:
Developing a deeper and wider understanding of your subject
Generating ideas for your paper
Developing your thesis statement
Articulating your ideas with authority
Gather relevant materials and start reviewing them. Here is a list of information sources:
Books and periodicals
Google scholar
Online almanacs, databases, and encyclopedias
Newspapers
Government reports, guides, and publications
As you sift through information, take notes and keep track of the reference materials so that you can cite them later in your paper.
Organize before writing: Now that your research has yielded tons of idea, you should start to logically organize your presentation. Without this important process, your research paper will lack focus and your thoughts will be jumbled.
Types of Economics Research Papers
Theoretical
Theoretical papers are a great option when you can't find reliable data or when data is unreliable. This type of papers make practical assumptions about the actors involved, the environment and then make a prediction of what will 'theoretically' happen in case the factors described by the research question came true.
Empirical
Empirical papers are an excellent choice when relevant data is available. Empirical papers use collected data to make conclusion.
Empirical + Theoretical
Empirical + theoretical papers make assumptions and then use data to approve or disprove those assumptions.
Thesis Statement
A thesis statement is a brief summarization of the key point of your essay and a preview of the supporting points. The thesis statement is a critical feature of your paper as it guides readers on the direction your paper will take – from the main idea to supporting points.
Outline
An outline will help you articulate your thoughts in a coherent and logical manner. Once you've come up with a thesis statement, the next step is crafting an outline of the main points that support your thesis. Have the main points as your subheadings. You should then organize all your information under subheadings.
Information that doesn't fit into your outline, however interesting you find it, won't add value to your paper. Keep your focus on your thesis and leave out anything that's irrelevant.
Writing an effective research paper
Once you've developed a thesis statement and organized an outline, you'll now have a clear direction on how to write your paper.
Elements of a Good Economics Research Paper:
Introduction
An introduction presents the background and the context of your paper. Engage your reader by starting with a strong opening sentence. Writing academic papers doesn't mean writing in dry and boring prose.
Your introduction should answer the following questions:
What is the paper about?
Why should I read it?
What steps do you want me to take?
Here is how to answer the questions:
Set context – Provide information about your main idea. Help the reader make sense of your topic and your claims.
State your main idea and why you think it's important – Explain to your readers why they should read and care about your paper. Create a clear and compelling essay that gets people to read and act on its findings.
State you claim – compose a brief statement that states your position.
Body
Your outlines will come in handy at this stage. However, your writing should not be limited to the outline – an outline is a guideline to keep you focused. Be open-minded but remain focused on your thesis statement and in articulating supporting points.
Apply the rule of three. Craft supporting arguments for your points, start with a strong point, followed by an even stronger point, and then close with the strongest point.
Here are more tips on how to write your body:
Data overview: Outline the data you've used, point out its source, denote its strengths and weaknesses and the time frame under which it was collected.
Literature Review: Chances are, the questions you're exploring are not new. Give a brief summary and analysis of other works in your area of focus and how they relate to your work.
Conclusion
It's at this point that you wrap up your presentation. Most research papers end with a restatement of the thesis statement. Present a reword of your thesis statement. Briefly explain how your points support your argument. If there are gaps in your research, point out what needs to be researched further.
Revise your research essay paper draft.
Revising your paper takes more than just fixing typos. Here is a checklist of what you need to do:
Developmental Editing
What's your thesis statement? Is clear? Is it concise?
Does the paper flow logically from beginning to end?
Do the paragraphs follow a logical sequence?
Are your ideas detailed and concrete?
Is your thesis statement fully supported by your arguments?
Have you cited all your sources?
Are any of your ideas repeated?
Line edit
How is your language? Is it clear? Is it specific?
Does your narrative flow smoothly and clearly from sentence to sentence?
Are their filler phrases and words that need to be cleared?
Is your grammar, spelling, and punctuation on point?
Writing a research paper is a lot of work, but it if you follow the suggestions above, it can be can enjoyable and rewarding process.
Buy Economics Essays from Professional Economics Essay Writing Service
Are you looking for expert writing help for economics essays? our expert economics paper writers have proven experience in writing both macroeconomics and microeconomics papers at all levels. Writing economics paper is a simple exercise if you posses excellent research and writing skills. Sometimes you will need to use your data analysis skills, more so when testing theories using empirical data. You also need to be conversant with economics theory and their applications. Don't struggle writing your economics essays, homework, assignments, research papers and dissertation papers. Hire our economics paper writers and experience the difference in your grade.
See economics essay example: Sample Essay: US Economic Shutdown In 2019